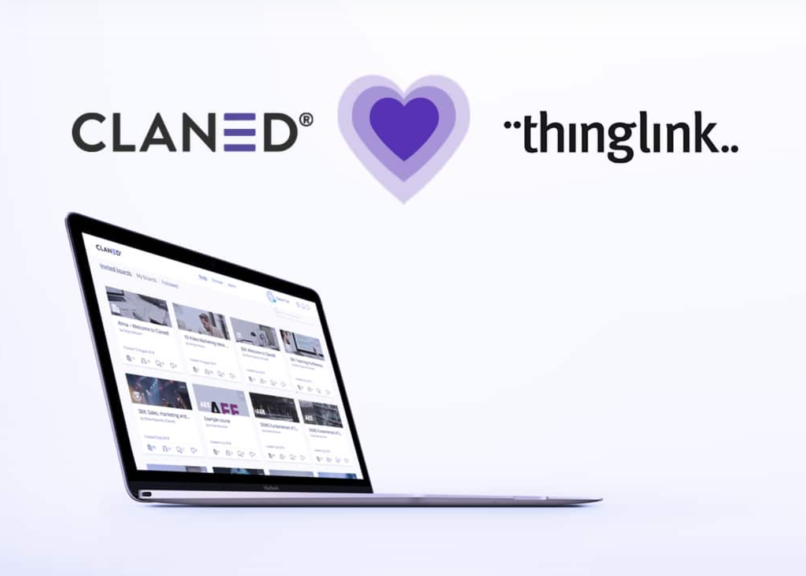 Partnership news: ThingLink brings physical environments to Claned's digital learning platform
ThingLink and Claned, two Finnish education technology companies operating in the global online learning space, announce a commercial partnership through which customers can access the two services on one platform at a bundled price.  The goal of this partnership is to improve the quality of online learning by offering a complete  solution including an adaptive digital learning space with engaging, multi-sensory learning experiences from real-world environments.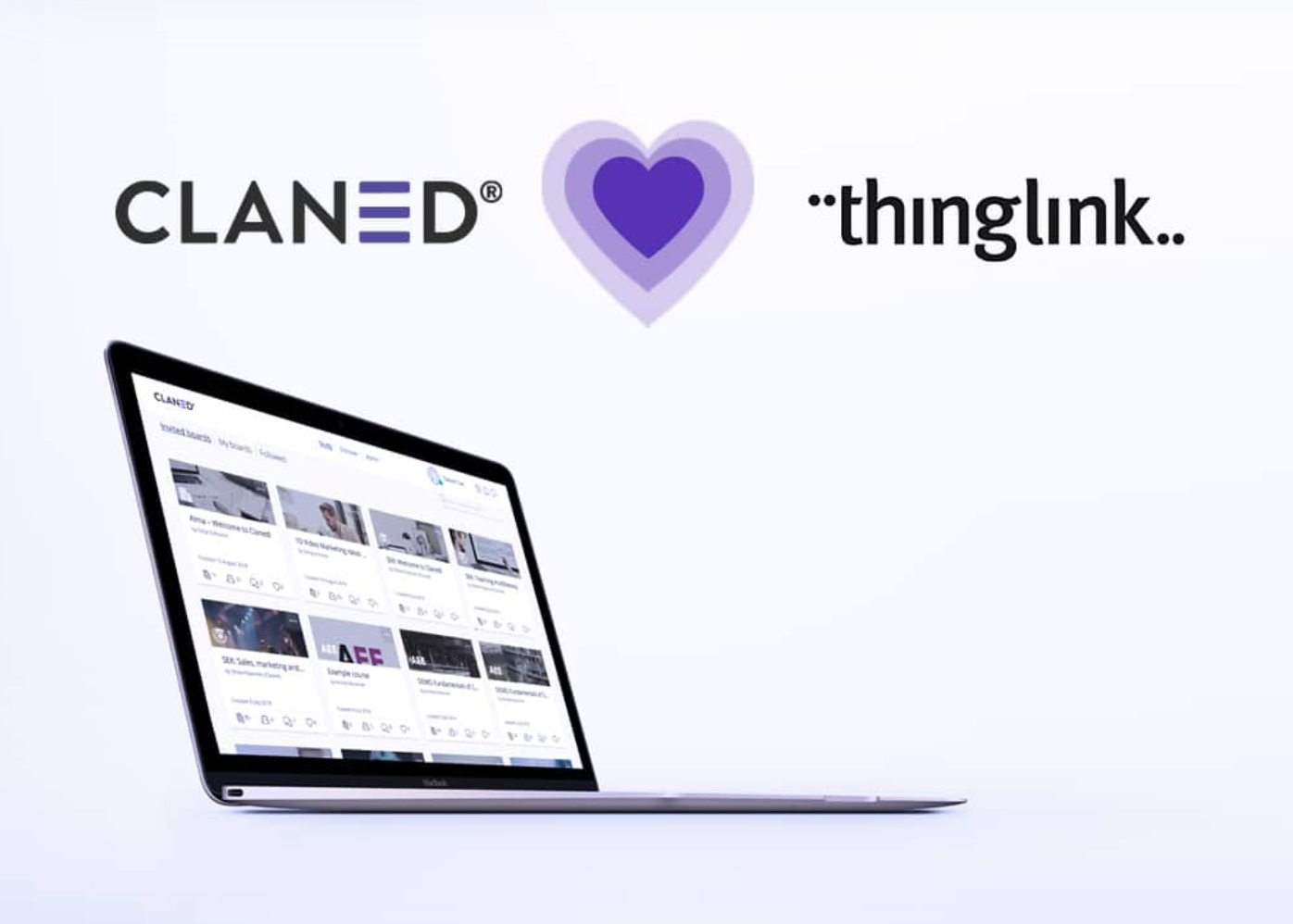 Visual learning materials such as interactive infographics and virtual tours that include activating questions and tasks to the learner help improve engagement in the daily workflow. At the same time a learning experience platform that automatically adapts to learner's goals, existing knowledge and interests, offers a variety of ways for the learners to reflect their progress, provide feedback, and ask questions on chats and forums.  Combining these two important aspects of multi-sensory engagement with a smart personalized learning experience, ThingLink's and Claned's solutions are highly complementary, adding value to both business and academic customers.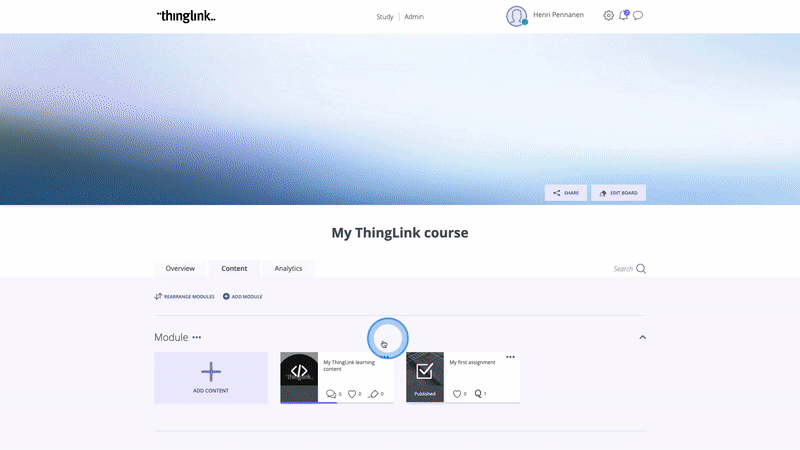 "Students and employees need easily-accessible, multi-sensory experiences in real-world environments in order to efficiently build new knowledge and skills. In this case, ThingLink's smart visual media solution on Claned's innovative learning platform brings immediate benefits to learners improving engagement, accessibility and learning results. We look very much forward to working together and delivering additional value to our customers", says Ulla-Maaria Koivula, the founder & CEO of ThingLink.
In addition to providing an easier transition between the two learning software platforms, ThingLink's and Claned's customers now have an opportunity to access a wider range of learning design services, including working with specialists from both companies to design and implement customized online learning programs. As an example, this can involve industry and service inductions where employees get to know a working environment before they can physically enter the premises. The complete learner journey can now take place on Claned, with ThingLink's interactive content embedded on its platform. In addition, the experience can have a modular structure, it can include progress follow-ups, webinars, Q&A sessions, live comments and engaging learners to discuss and give feedback, all on the Claned platform. 
"We are incredibly pleased with the opportunity to work together with Thinglink in providing engaging and easy-to-create visual learning elements to our customers. Engagement is crucial in online learning, and now anyone anywhere can add Thinglink products to Claned's learning platform with just one click",  says Vesa Perälä, Founder & CEO of Claned.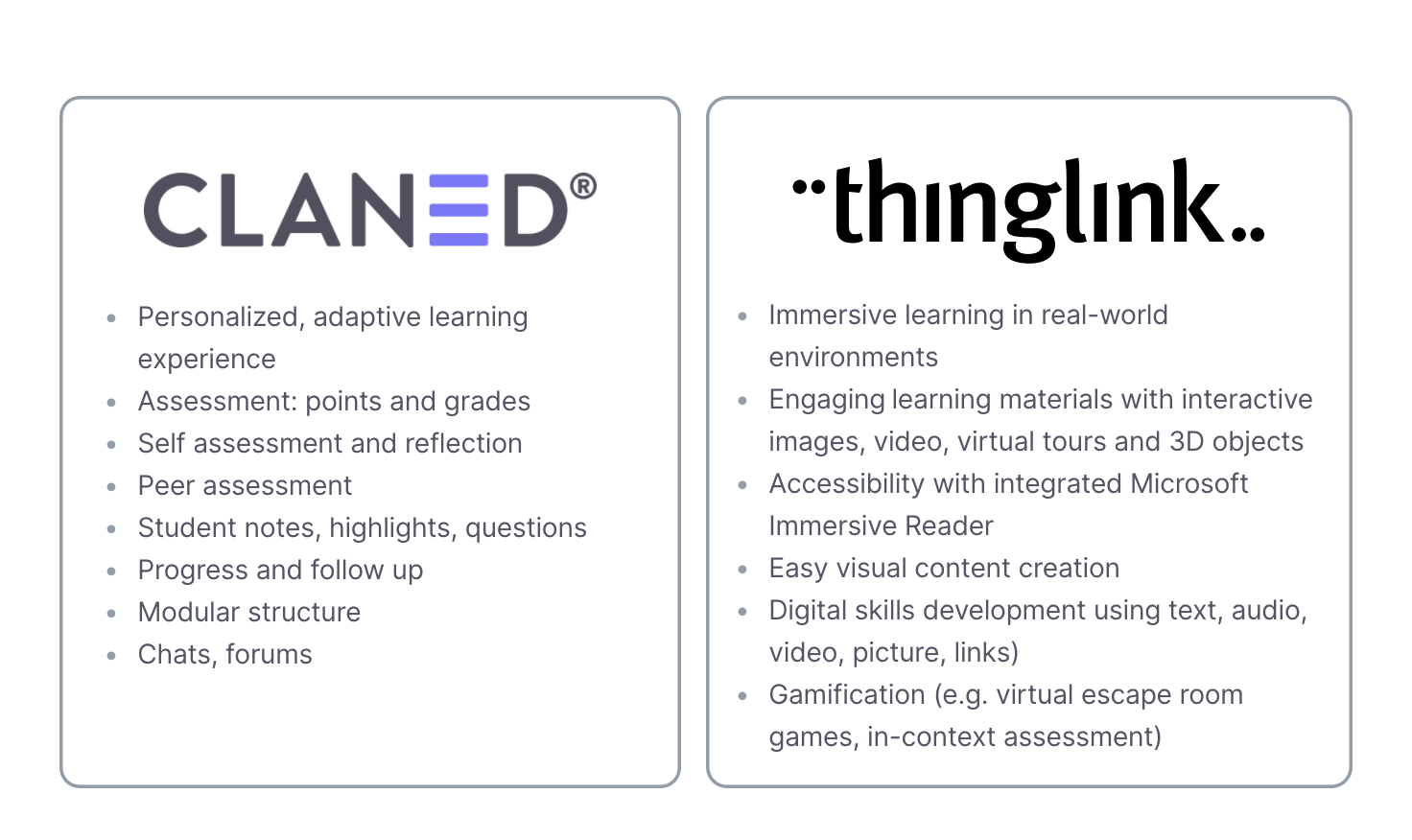 To learn more about the partnership, how ThingLink works with Claned, and how our teams can help you with learning design, contact Emmi Ollila from ThingLink or Mariam Shodeinde from Claned!