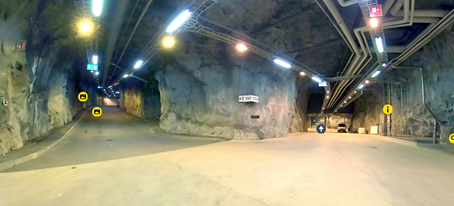 Helsinki Utilities Authority Partners with ThingLink to Create a Virtual Access to a Unique Underground Facility
The Helsinki Region Environmental Services Authority (HSY) have an admirable vision to create the world's most sustainable urban region. In 2020 they co-organized the International Water Association Conference, which like so many events this year, eventually had to be cancelled. Central to the event and its visiting experts was a tour of the underground wastewater plant.  Looking for an alternative solution to host the international experts, HSY contacted the ThingLink  to see if it was possible to put together an interactive virtual tour in just a couple of months.
HSY supplies high-quality drinking water to more than one million residents in the Helsinki metropolitan area. They also treat the wastewater from city residents and industry as well as build and renovate the water supply and sewer network. As part of this process, they manage two wastewater treatment plants, one of which – Viikinmäki – usually welcomes visitors throughout the year. Visits last around 1.5 hours and are free of charge for water utilities, municipal and state operators and organisations as well as educational institutions. The site is quite unique, being situated in deep rock underground tunnels.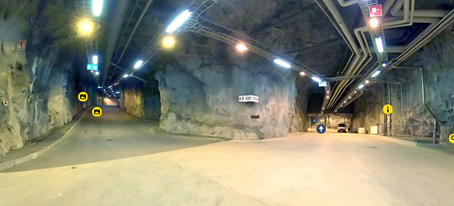 When the International Water Association Conference that was originally scheduled for June had to be cancelled, Heini Snellman, Environmental Specialist at HSY started looking into virtual tour solutions. She remembered seeing ThingLink in action elsewhere, and contacted ThingLink's team in Finland to see if it was possible to get help for creating a tour within a tight time frame of just a couple of months. 
---
Step 1: Script, storyline and plan for content capture
In addition to software, ThingLink offers its customers a variety of services including training, learning design, and virtual tour production. In this case, Heini Snellman knew exactly what they needed. Together with Anna Kuokkanen, a project engineer and environmental specialist at HSY, she wrote and developed a detailed script for the tour, which was based on a usual in-person tour of the plant. The script was handed over to Henri Pennanen in the ThingLink team, who then designed and executed the production including 2D and 360 degree image and video capture, image processing and uploading the content to the customer account on ThingLink.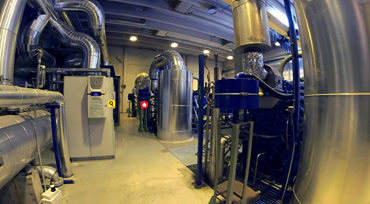 Tours would normally start with an introductory lecture in the auditorium, and this content was reproduced in the introduction tags on the first page. Once you have gone through each numbered page to learn more about the background to the plant, you enter the tour of 360 images. Within these are tags of various sorts with detailed information about all the stages and processes involved.
Step 2: Content production & optimization for VR viewing
Whereas all the 360 images and new videos were taken by Henri Pannanen of ThingLink, the customer team also made use of their existing photos. In the annotation process the tour was optimized for VR viewing to ensure that text was readable. Tags were thoughtfully placed to ensure that information is viewed in the correct order.
Step 3: More versions and a pilot for continuous use
Most visits to the plant are educational tours, and soon after making the first version of  the virtual visit the HSY team realized that their "expert tour" could also be cloned and adapted for children or schools as a virtual tour which was shared by teachers to their classes. A third version of this tour was developed for a public Baltic Sea themed event in the summer.
At the moment HSY is  piloting an option where the ThingLink virtual tour is a permanent alternative to traditional site tours. Usually freelance student guides lead the school groups, however given the positive feedback on the virtual tour, they may now be re-resourced as leads on the virtual tours. Website users complete a simple sign up form for access.
"In this situation there wouldn't be any better way to represent this educationally," says Heini Snellman, Environmental Specialist at HSY.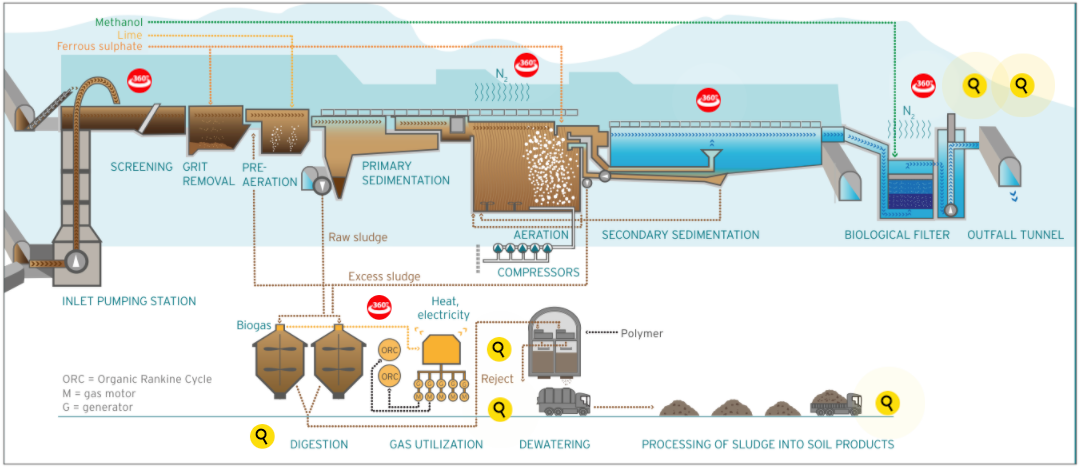 ---
Learnings from this case study: 
Once you have created your initial tour using ThingLink, you can easily use the clone feature to adapt the information for your audience – whether professional experts or school students.
When your site is as unique as this one, 360 images really help to bring it to life. 
A clear map infographic as your landing page really helps to orientate users and guide them in how to best use the tour before they jump into the 360s.
Do you have ideas or want to create this for your organization?
As well as contacting us if you wish to explore further, please join our communities and connect with other ThingLink Educators. We are incredibly proud of our groups, how they embrace ideas and share, they will only be too pleased to welcome you.
Facebook ThingLink Education | Finland | Italia | Espana | Israel | India 
Twitter ThingLink | ThingLink Education 
Please don't hesitate to get in touch with us at sales@thinglink.com