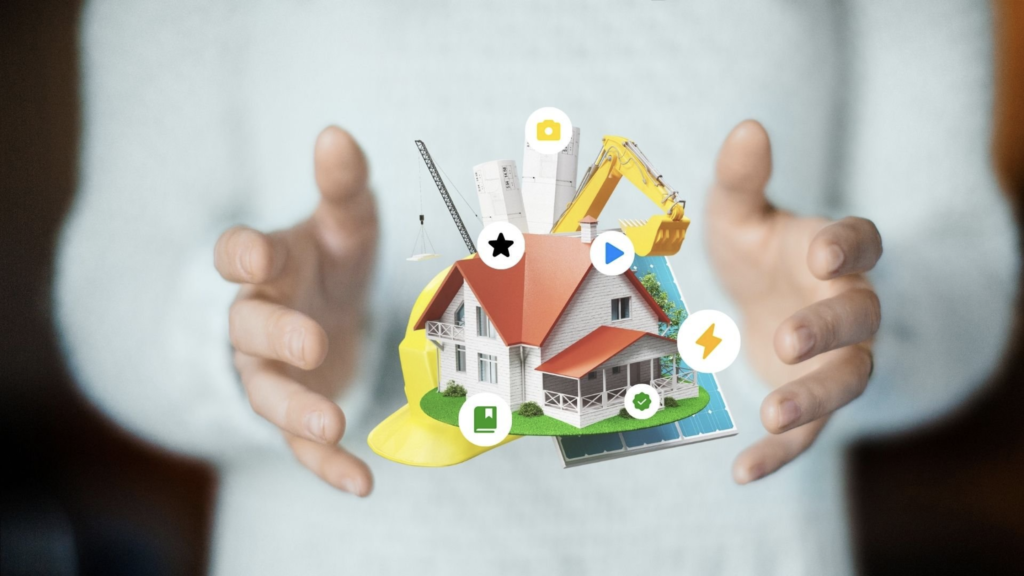 An Easy Guide for Annotating 3D Models
ThingLink announced last week a new feature that allows users to create interactive 3D models as easily as they create interactive images, videos and virtual tours. The feature is based on ThingLink's patented solution for creating embeddable interactive media with dynamic hotspots that can contain text, images, video, questions, as well as web links or embeds from other websites and services. 
The new 3D model annotation comes with a new mobile-friendly editing experience that anyone from elementary school students to corporate design professionals will be able to use without special training!!  From maintaining technical devices to preserving cultural history, 3D model annotation introduces new opportunities to modern-day learning and communication. Here are some of our favorite use cases:
Museums and galleries: Showcase collections in a new engaging way using 3D models annotated with facts and expert commentary.
Medical education: Show models of anatomy and physiology with additional information, references and links. 
Manufacturing: Use interactive 3D models in customer education, sales, maintenance,  and staff training. 
Design: Make design thinking more transparent and use interactive 3D models to improve team communication and collaboration. 
Product marketing: Engage customers on websites and social media using interactive 3D models. 
Click the interactive image below to navigate from one 3D model to another across the different industry segments.
How to create or download a 3D model
You can create your own models using Blender, Autodesk 3ds Max, or other software. However,  if you find creating your own 3D models difficult, you can download free or paid models from websites like TurboSquid, Sketchfab and others.
Uploading your model to ThingLink



To get started, log in to your ThingLink account and upload the 3D model of your choosing.
The industry-standard 3D file format supported is .glb, with a maximum file size of 100 MB. If you use another 3D model file format, use a conversion tool such as Aspose Converter, Food Mixer, Engine, or Globe.
There are a variety of media files and other types of content you can add to a 3D model in the new ThingLink 3D model editor. These include:
Images: Pick an image (or multiple images) from your hard drive and add it to the tag. Your images can be jpg/png/png/GIF and up to 25MB.
Videos: Add a short video clip in mp4 or m4a file format, up to 25MB. Or embed via YouTube by copy-pasting the video URL or the embed code.
Other embeds: To embed another web tool or a webpage, just paste the embed code or the page URL.
Link: Create a link button that takes the viewer to the URL. Just like in the main editor, you can specify the button text.
A handy addition to the tags is the Upload file function, which allows you to upload a file to ThingLink. This will create a button that will download the file if the viewer clicks it. This feature supports the following file formats: PDF, Word documents (.doc and .docx), Excel files, file archives (.zip and .rar).
Visit our Help Center to get additional help on using 3D annotations in your immersive media designs.
Quick How-To Video
New: New icon sets and color backgrounds for 3D annotation
The new 3D model editor gives you the ability to select different icons from pre-defined presets. You can also change the background color for the model; for example, you can select a darker background to make a lighter model stand out.  Here's a screenshot of the new custom icons menu, which is accessible by clicking on the "Customize" button.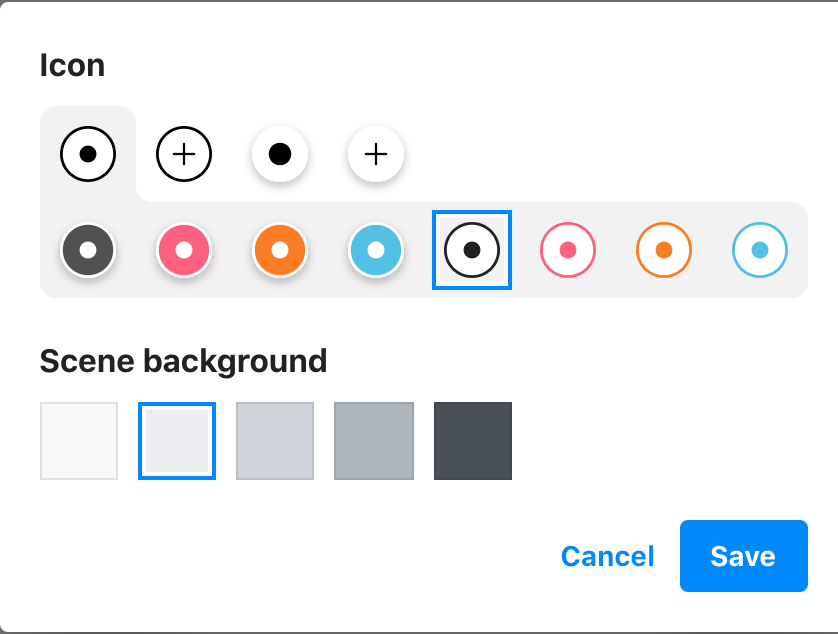 Mix and match by sharing and embedding 
The versatility of ThingLink not only lies in the layers of multimedia you can add but in the way you can seamlessly link all your interactive media together. It allows you to create starting scenes that compile a presentation or summarizes a more complex idea using transitions, just like we did in the Canva poster earlier. For example, in training materials,  a 360-degree image of a laboratory can link to various interactive 3D models of the technical devices.
---
Are you interested in testing the 3D editor over the summer? Contact us at info@thinglink.com, and we will give you test access!
Get started with ThingLink today, and please share with us on social media #thinglink #thinglink_edu!
LinkedIn ThingLink Community | ThingLink Page
Facebook ThingLink Education | Finland | Italia | Espana | Israel | India 
Twitter ThingLink | ThingLink Education