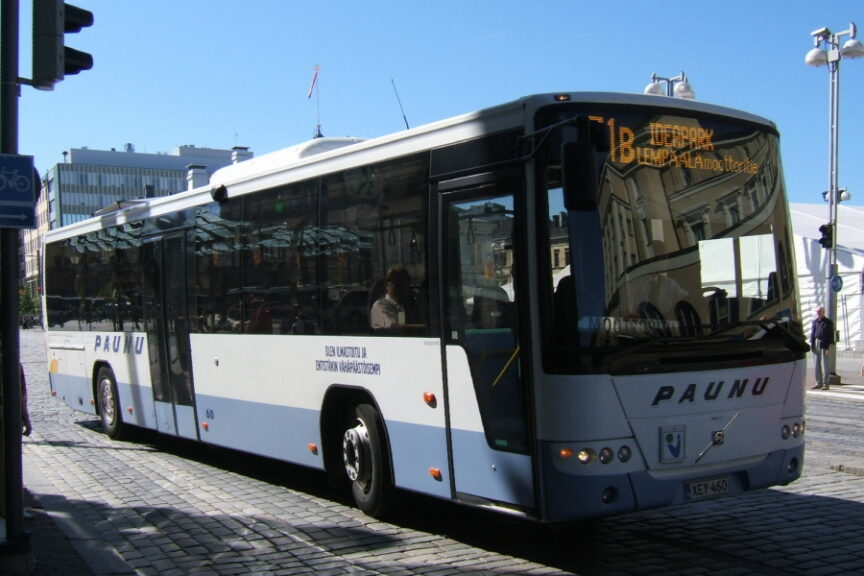 ThingLink eLearning Spotlight: Interactive manuals on tablets improve bus drivers' skills and wellbeing at work
Previously drivers had to browse several different paper manuals, or wait for an instructor to come and show how a new bus model works. Now they can just tap an interactive user manual on a tablet device and open a how-to video.
Image: Wikimedia Commons
Need for new tools and improved communication 
Väinö Paunu is a transportation company from Tampere, Finland. The company was looking for new ideas and tools for training bus drivers. This need came from looking into potential learning difficulties among bus drivers that may impact on their work and wellbeing. 
"How can an employee respond to the ever-changing needs of the working environment, if they have difficulties with reading or writing", asked Juha Mustonen, the CFO of Väinö Paunu.
The personnel had requested improvements to communication and training materials. One of the suggestions was to use short videos. Videos would also work better for the 10% of drivers that do not speak Finnish as their native language.
With support from a local workplace learning program Oppi-va, the company reviewed and tested several digital tools for supporting learning, and ended up using ThingLink as the platform for visual training materials. 
The company got a 360 camera and started taking photos of bus interiors and recording short video manuals for using the various devices inside the cabin. These included topics such as how to adjust the seat and how to use the cash machine.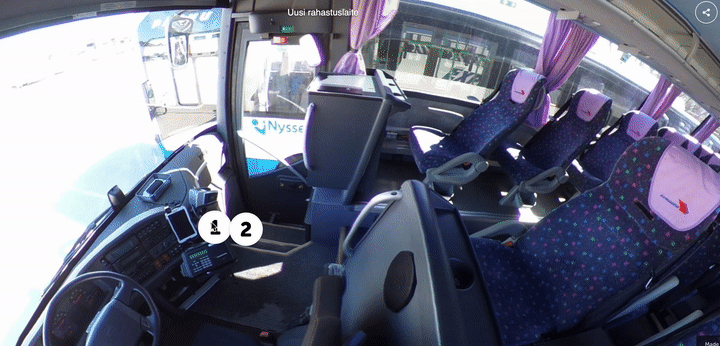 Tip: Interactive manuals can include both audio, video and text descriptions
Summary and results:
A pilot project helped the Väinö Paunu management team discover several benefits that the company could achieve by using interactive manuals:
Saves time: Drivers don't have to browse paper manuals or wait for an instructor. The information is instantly available on their tablets.

Improves communication: A 360 image enriched with short instructional videos make it easier for all drivers, also non-native speakers, to learn about new bus models. 

Professional skill development: Employees will be faster learners and better drivers.

Workplace wellbeing: When training materials are more inclusive and accessible for all drivers, this improves overall wellbeing at workplace. 
The next step would be building a comprehensive interactive image bank that will be available for all the bus drivers on their tablets. "The biggest challenge is not using new technology, but finding the time to create the training content", says Juha Mustonen, the CFO of Väinö Paunu.
A Finnish version of Väinö Paunu's story can be found here.
Interested in creating interactive user manuals? Sign up to our eLearning plan.