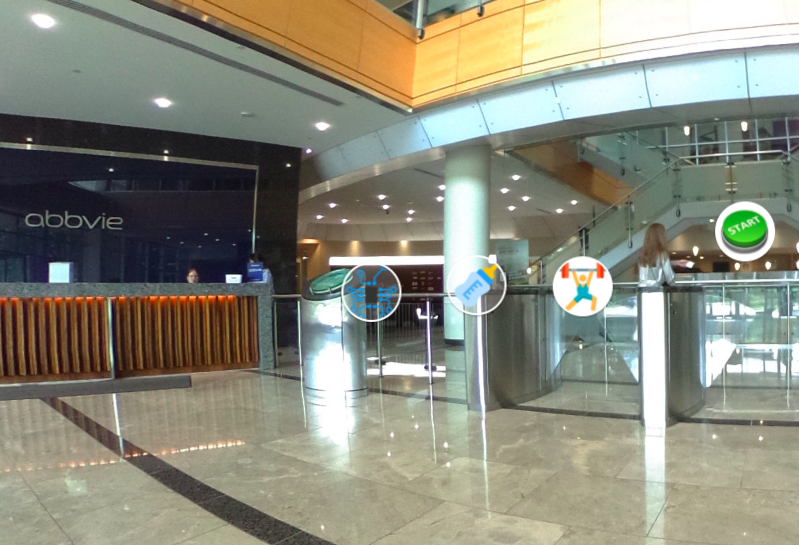 CONTEXT IS THE KING: THE PROMISE OF VIRTUAL EXPERIENCES IN CORPORATE LEARNING
I was recently reading about the transitioning landscape for corporate learning. Experts in the area are not holding back their views about the need for change. "We're in early stages of a major disruption", writes Josh Bersins, founder of Bersin by Deloitte. "The need to modernize corporate learning is critical", says Barbara Kurshan director of Academic Innovation at the University of Pennsylvania. The main drivers for change, as Bersin and Kurshan note, are quite clear:
1. INCREASED EMPLOYEE TURNOVER
The average person today changes jobs 10 to 15 times during his or her career. With this accelerating employee turnover, businesses must quickly and effectively onboard new hires to be productive employees.
2. LESS TIME FOR EMPLOYEE LEARNING
Employees are pretty overwhelmed at work, and typically only have 20 minutes a week to set aside for learning. This calls for flexible and efficient learning platforms, instead of two-hour courses with slow-paced videos.
3. JOBS ARE CHANGING
We are living longer, jobs are changing faster than ever. Digitalization and automation are impinging on our work lives more every day. "Reinventing careers and learning" is now the #2 issue in business.
US business spends more than $60 billion a year in employee development. Millions are invested in teaching employees the very basic things about their work environment such as:
Where to find stuff
What to do with it and
How to talk about it
New employee training still relies heavily on manuals, PowerPoint presentations, and videos. Out of context, these manuals and presentations are often not the most engaging learning experiences, and for many, it is hard to understand or memorize details of a working environment without physically seeing the environment first. On the other hand, for a company it costs lots of money to organize factory or workplace visits just to show where things are.
In some areas such as engineering, virtual reality or augmented reality environments can be used to train a workforce that faces challenging and physically dangerous tasks. Also, flight simulators are used to train pilots and delivering the virtual experience of flying an aircraft before attempting in real life. When it comes to teaching the basics, there is no need to build a complex simulated environment. More easily and cost efficiently, it can be built using 360 images or 360 videos.
                                      4 EXAMPLES OF USING INTERACTIVE 360 IMAGES IN                                      CORPORATE LEARNING & DEVELOPMENT
In the past six months we have seen four main use cases for interactive 360 tours in corporate learning and development:
Case 1:  Orientation to a new place
Whether you are a new employee or a new student, you will benefit from visiting a future place of work or study virtually. This way you will already have a preliminary experience of the space and where things are located, and you can focus on other things you are supposed to know. A great example here is Abbvie, a US pharmaceutical company  that gives new hires a 360 tour of their corporate facilities, including narrated images of the fitness center, tech support, quiet rooms, and more. The audio in the background of the images gives a great personalized feeling of the company and what to expect in the new work environment. 
Case 2: Understanding the end user
Companies spend lots of money studying their end users, but translating the end user experience to product teams or corporate executives can be challenging. An innovator in this respect was the Intuit team in Silicon Valley, who used interactive 360 images to report the results of a global user study to a large group of executives virtually. Professional photographers captured a 360 photo of the end users at their workplace in different countries, and each scene was enhanced with close-up photos and narrated videos of their mobile phone use. The Intuit team had equipped the executives with VR headsets so they could personally visit the scenes from the study. (note, the image below is a screenshot, not the original 360 image)
Case 3. Product, sales, and customer service training
If you are selling something complex with many parts such as log cabins or helicopters, or if face-to-face customer service is an important aspect of your business,  practicing communication is a spatial exercise. Several leading brands have recently started translating their tranining materials into interactive 360 tours for existing and new employees, and embedding them in their company intra or LMS. Confidentiality is an important aspect of corporate training, which is why these material are not publicly available on ThingLink. Here is however a customer service training video from a vocational education instution OMNIA that shows how a restaurant worker is supposed to set the table, use the table booking system, etc.
Case 4. BUILDING A LEARNING CULTURE
A learning culture invites employees to continuously increase their knowledge, competence, and performance by making and sharing observations, identifying possible problems and solutions to improve the core processes of the organization. Think about a customer experience at a store, hotel,  or a public service place such as courtroom that consists of tens or hundreds of details coming together to an individual in a short moment. How do you reflect what is happening now, and what could be better?
The UK Ministry of Justice shows example using an interactive 360 image from one of the existing courtrooms enhanced with information about the plans and decisions for modernizing the court in the UK. Taking this one step further, modern organizations could provide each employees a set of 360 images to evaluate current ways of working and suggest things to improve.
The promise: save time and money
In conclusion, what is the promise of virtual tours to corporate learning and development? Simply put, it is saving time and money.
In a constantly changing work environment, employees need efficient ways to acquire basic information about their work, tools and community. At the same time, employers need cost efficient ways to create and distribute new materials.
A contextual experience such as a field trip or a factory visit, whether it is physical or virtual, has a positive impact in learning by increasing engagement, letting the learner make observations at their own pace, and making sense of the new information in a practical context.
Interactive 360 images and videos that improve the contextual understanding of a work environment or specific work tasks, is a no-brainer solution for corporate learning and development. In many cases, they prove to be less time consuming and less expensive to create than new user manuals or videos. Also, when things change, as they constantly do, information can easily be updated.
---

WANT TO LEARN MORE?
 Click to schedule a brief screen share demo with a ThingLink Product Expert at a time of your choice to learn how to incorporate 360 experiences into your Corporate Learning & Development initiatives: 
{{cta('f3903730-8051-4ca2-8c48-4716245ce78e')}}