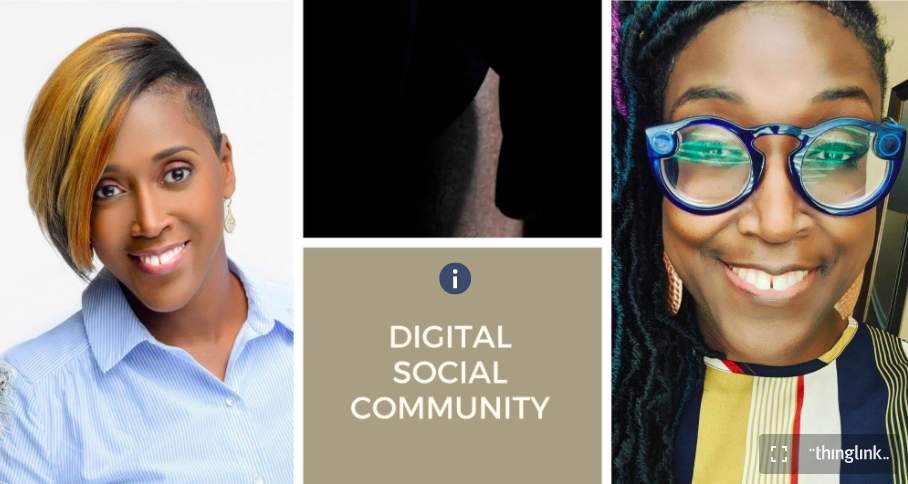 Featured ThingLink educator: L. Michelle Salvant helps young people visualize their interests and skills
One of the main topics we will be talking about this semester is helping young people visualize their interests and skills using a combination of different media. An interactive resume including text, images, videos, and student's voice can complement a traditional text-based CV and give young people new means to express themselves in a creative way.  
ThingLink educator and lifelong learning & media consultant L. Michelle Salvant from Florida USA has worked with young people for years helping them develop digital skills. We first got to know Michelle five years ago when she was working at the Florida Agriculture and Mechanical University introducing the use of virtual tours in teaching and learning. This time we invited L. Michelle to share her thoughts on why engaging young people to think about their interests and skills is now more important than ever.
"Covid 19 has forever changed how we interact, educate and engage with young people.  Our young people, many of which are already classified as
digital natives
, have now been shifted to think of everything from a "digital first" perspective.  For them, the more visual a concept is, the more likely they are to engage.  They are interested in expressing themselves through digital means that challenge their creativity.  That's why a more visualized approach to highlight what they do well is best for now and future self expression."
What kind of challenges young people have in regards to communicating their interests and skills to potential employers?
"Our young people communicate in a world of  videos, images, gifs, memes, emojis, anime, graphics, retweets, reposts, reshares, etc.  Often times, traditional verbal communication, for them, seems uninteresting or flat.  They then face the challenge of how to express themselves in the most creative capacity while also meeting the professional presentation criteria many employers are seeking.  This often leaves a huge disconnect between young people and employers."
What is an interactive resume and how it can help young people to express themselves? 
"A traditional CV is typically text based, and designed for print only. An interactive resume on the other hand is a digital based presentation of skills that allows employers to go beyond traditional print to experience a deeper more immersive level of exposure to a person's skills/qualifications.  These types of resumes allow young people to express their qualifications in a more demonstrative way, through videos, audio, dynamic graphics, etc."
How do you see that the concept of visualizing skillsets impact the future of work?
"The future of work is not about defying distance, it's about engagement.  In order for our young people to truly thrive, they need creative ways of expression that  go beyond just digital.  They need more immersive, interactive exchanges that feel meaningful and reach beneath the surface. Teaching our young these concepts through platforms like ThingLink is absolutely vital. "
For those interested in the topic, we recommend watching this webinar with L. Michelle and Louise Jones from ThingLink on the meaning and practice of visualizing skillsets with interactive media.