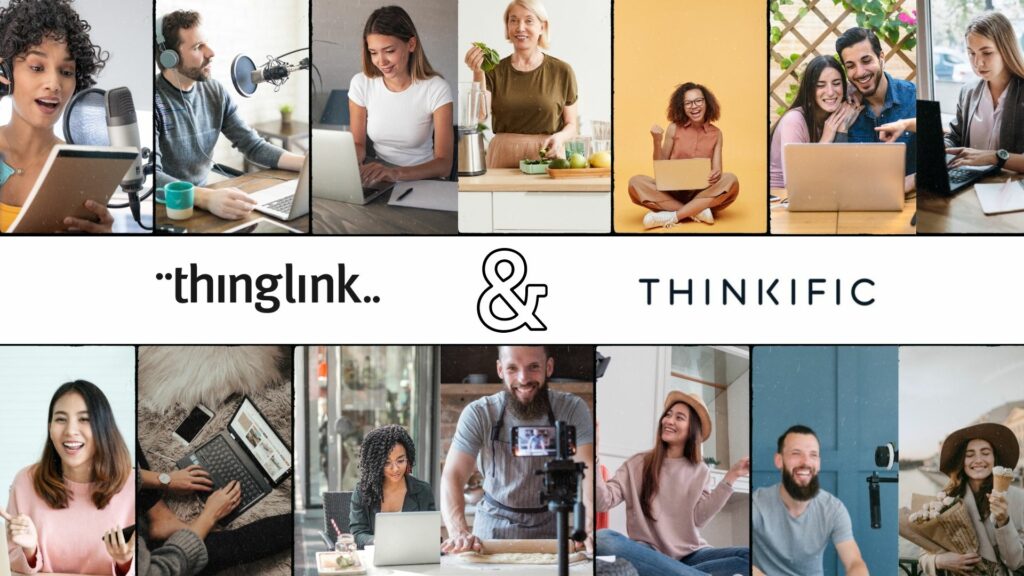 ThingLink and Thinkific Announce Partnership Bringing Immersive Media to Online Course Creators
ThingLink is today announcing an integration with the popular course creation platform Thinkific. For ThingLink, this partnership is a strategic expansion towards the online course and learning content space. For Thinkific, it offers a complementary solution for creating visually engaging, immersive learning experiences that generate new analytics on learner engagement and progress.
The online/micro-learning experience space is booming, as people are looking for new ways to develop new knowledge and skills remotely. At the same time, entrepreneurs and course creators are turning to new technologies to make their courses more accessible, engaging, realistic and ultimately more popular. Most course creators on Thinkific rely heavily on visual media including images, graphs and video in making their learning materials more attractive. The new ThingLink integration helps them make the most out of their existing visual assets, and create new ones, including interactive 360-degree virtual tours.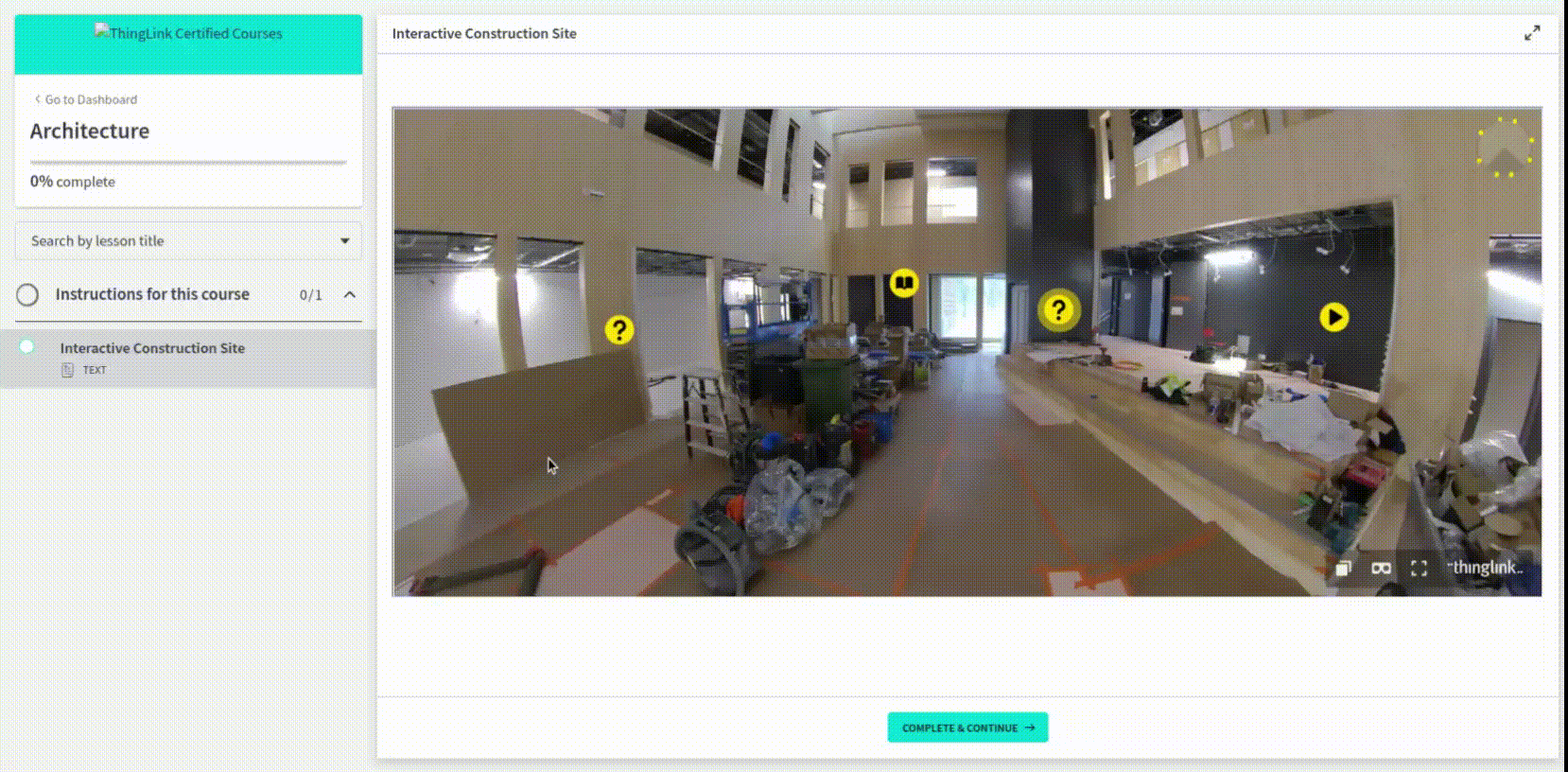 The purpose of this partnership is to make it easy for course creators on Thinkific to engage their viewers with interactive visuals and virtual tours that enhance the learning process during courses. ThingLink is now available in the Thinkific App Store. In this first stage, both platforms offer a single sign-on solution, which means Thinkific's course creators can access ThingLink with the same login credentials. Thinkific also now supports ThingLink URLs as a form of multimedia that creators can easily embed in their lessons.
In May 2021, ThingLink joined the Thinkific Partner Program which is targeted at companies who can help the businesses in the Thinkific ecosystem grow. For example, ThingLink will be supporting Thinkific's Think in Color virtual event that empowers women of color and allies to build successful online businesses. ThingLink is also testing the platform for their own community education and is planning to launch both free and paid courses for developing skills in interactive and immersive multimedia creation.
"The meaning of this partnership goes beyond the technical integration. It is a start of a shared journey to enable an easy creation and monetization of immersive micro-learning opportunities created by domain experts across industries. At the same time, it is a learning process about how we can best help Thinkific content creators succeed. To understand this aspect better, we are also testing Thinkific as the platform for our own community education", says Ulla-Maaria Koivula, the founder and CEO of ThingLink.
"ThingLink provides a powerful extension to the Thinkific platform, allowing course creators to easily create highly engaging multimedia content for their students," shares James Rand, Thinkific's Senior Manager, App Store. "We're always on the lookout for apps that help course creators improve the student experience. ThingLink gives them the tools to bring their content to life in new and exciting ways, helping them to stand out from the crowd. We're thrilled to launch ThingLink as the newest app in the Thinkific App Store and can't wait to hear how our course creators are leveraging its tools to grow their businesses."
Interactive images, videos and virtual tours can engage course participants more efficiently than plain images and help them develop contextual understanding, vocabulary, and new skills. A 360 image or a video can take learners to visit actual locations and venues, cultures, work environments, or service situations. For example, this 360 introduction to a construction site places learners in the environment immediately, adding essential regulatory reading material at various points. For personalizing the viewing experience, Thinkific course creators can use ThingLink to add questions, audio narration, or commentary to any visuals, screenshots, or infographics. On the ThingLink statistics page, they will be able to see how course participants have engaged with the visuals, and use this information to make edits and improvements to the learning materials. See more examples of use cases in this how-to article.
"The integration between Thinglink and Thinkific is very smooth and we can use the interactive images to enhance the learning experience. We can embed our Thinglink in multiple ways (using Text or Multimedia lessons) and this allows us to be more creative and to have different perspectives in using enhanced images," says Dragos Apostu, user of ThingLink & Thinkific, from Hooked.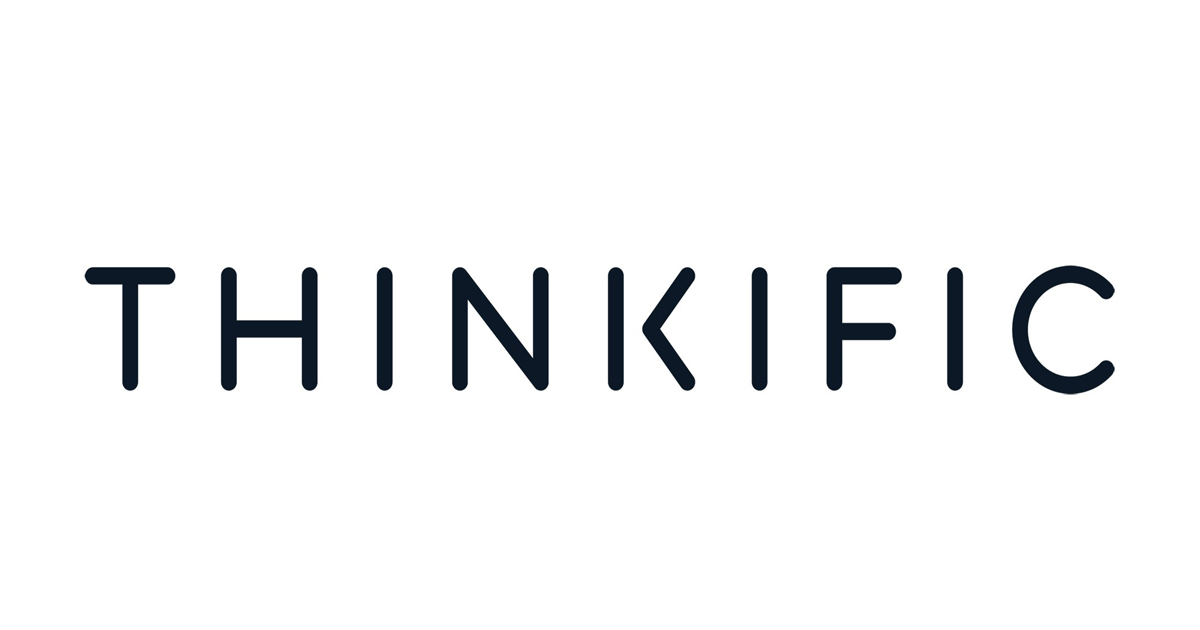 Thinkific is a software platform that enables entrepreneurs to create, market, sell and deliver their own online courses. Its mission is to revolutionize the way people learn and earn online. Thinkific provides the tools for people who want to turn their expertise into a sustainable business. With Thinkific you can easily create and customize courses to match your brand and the needs of your audience.

Launched in 2011, ThingLink is an award-winning authoring solution for interactive media and virtual tours. ThingLink's annotation technology makes it easy for anyone to add rich media hotspots to images and videos. Over 8 million digital content creators use ThingLink across a variety of industries for improving their website, marketing materials presentations, eLearning experience and more. Millions of students learn with ThingLink every day.
ThingLink Media Contact
Gabriela Park | gabriela@thinglink.com
ThingLink Community Education & Partnerships Louise Jones | louise@thinglink.com
Thinkific Media Contact
Josh Stanbury |  press@thinkific.com
IR Contact: Janet Craig | IR@thinkific.com