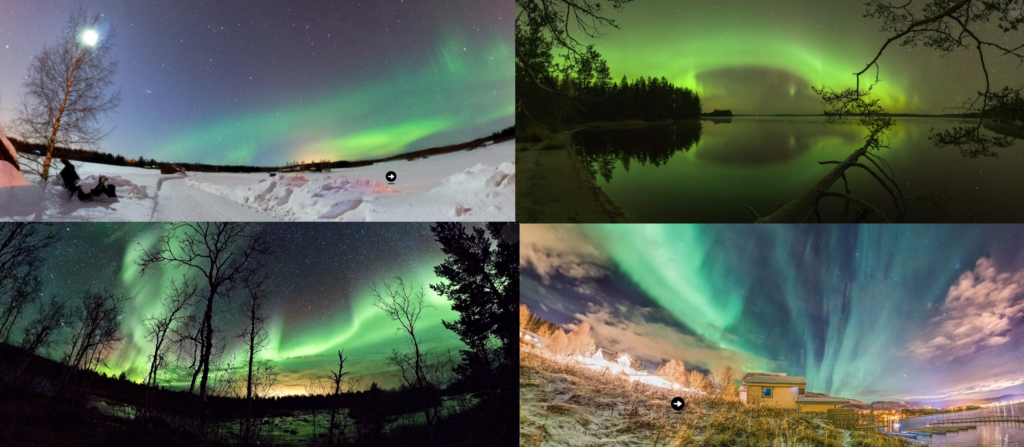 ThingLink Holiday Greeting 2019 Invites You to Experience the Northern Lights
The idea for our 2019 holiday greeting came from Philip Pullman's story of the young Lyra Belacqua, who travels to North to find out about Dust, the mysterious substance in the universe that gathers around adults and the Northern Lights.
When you have a moment, we would like to invite you to experience eleven stunning 360-degree shots of the Northern lights from Finland, Sweden, Iceland and Norway.
Share with friends and colleagues: You can clone any of the images from our library to your own ThingLink account, add notes or an audio greeting to friends, family, students or colleagues. 
Tell us how you have used ThingLink in 2019! Approaching end of December, we would love to hear: How have you used ThingLink this year, and how it has helped you at work or at school? Send us your testimonial and get a ThingLink t-shirt in your size with your favorite slogan.