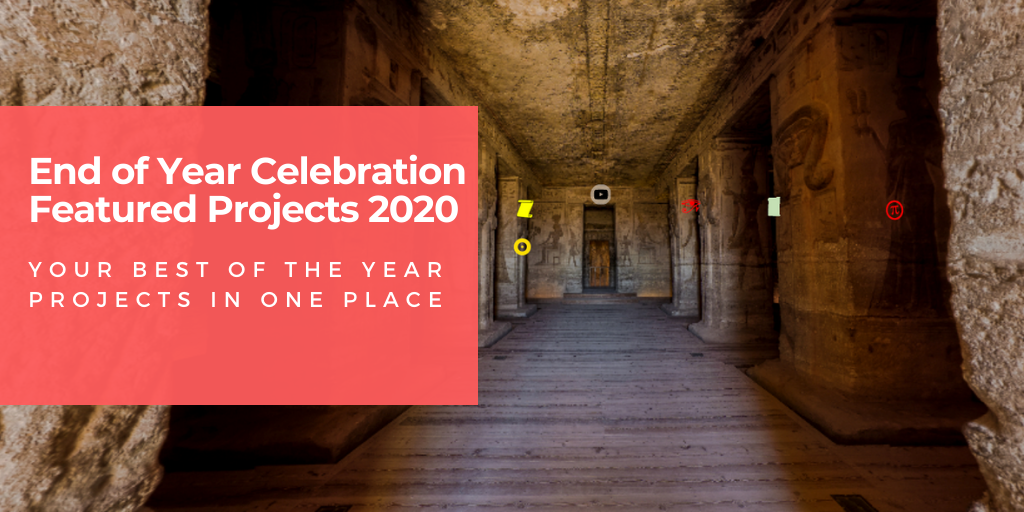 Featured ThingLink Projects 2020
This year our education team wishes to send the ThingLink community a special festive greeting. We'd like you to join us to celebrate the good moments, ThingLink projects and partnerships that we have seen from all over the world.
The year 2020 has been a whole new kind of challenge for all of us. But it has been astonishing to see all the new different and creative ways you have used ThingLink with many other technologies to tackle some of these challenges.
ThingLink Projects
Throughout the year, our users have shared many wonderful ThingLink projects, case studies and examples on the ThingLink Facebook groups. As a result, in November we invited our community members to send in their own best of the year projects. We received a great variety of entries. Now they have been collated in this end of year celebration called Featured Projects 2020.
This interactive collection features examples from professional development and ebooks to higher education, vocational, elementary and secondary education. Each page has a short introduction to the project and why we chose to feature this example. In addition, there is a brief description of how this example was created, as well as quotes and greetings from the creators of the ThingLink projects.
The new Saimaa Interface is now available for all users
Starting today, we have made the new Saimaa interface automatically available for all new users who register with ThingLink. Existing users can choose the new interface via account settings. You can read more about Saimaa here. Meanwhile, watch our updated video to see the new and streamlined Saimaa Interface in action.
Finally, our team would sincerely like to thank everyone for their suggestions to improve ThingLink. We have a continuous programme of developments and your feedback is invaluable in shaping the direction ThingLink takes.
Thank you again everyone, and may 2021 bring new hope, new solutions, more trust, respect, and joy to everyone! We can't wait to see more of your ThingLink projects!