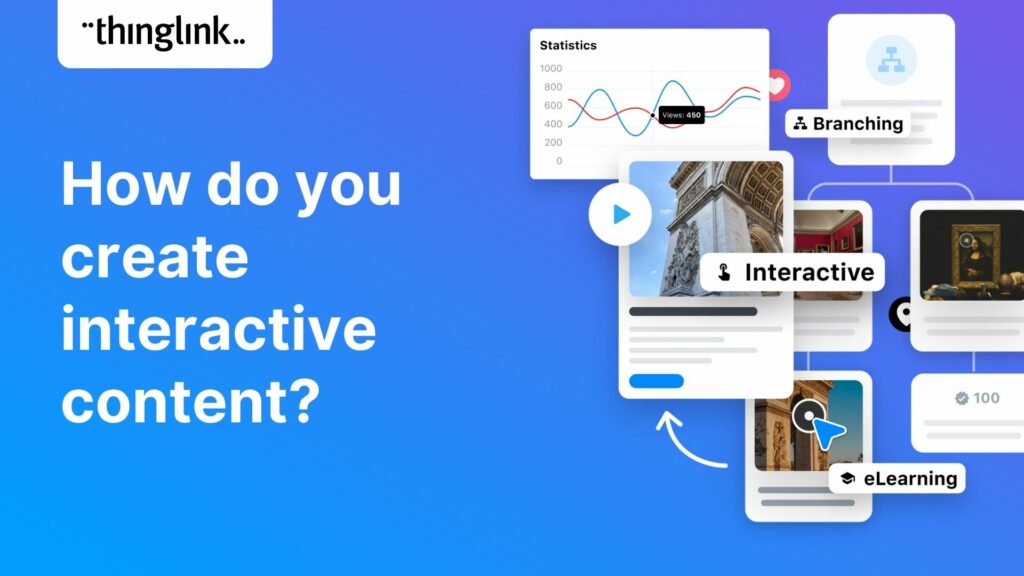 How do you Create Interactive Content?
What is interactive content?
The opposite of static or passive content, interactive content is one which users actively participate in or engage with. This could be as simple as clicking on a tag or hotspot, making a choice or answering a question. 
Meet a product expert
If you'd like to learn more about what ThingLink can offer to your organisation, you can schedule an online meeting with one of our product experts below.
The importance of interactive content
The benefits of interactive content are huge, whatever sort of material you create. It's widely claimed that attention spans are getting shorter and that it is becoming harder to stop users from scrolling past your content. This is the main reason why short form video content has become so popular on social media for example.
What all audiences are looking for is an engaging user experience. This is equally important whether you are designing learning materials or whether you are building a content marketing strategy.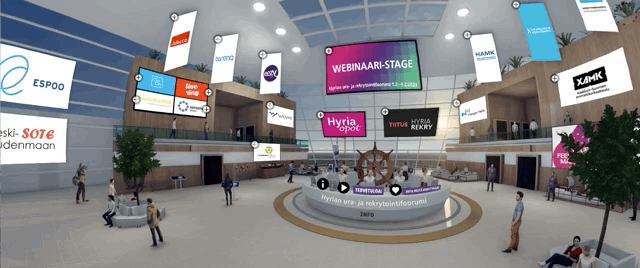 The other main reason why everyone should be creating interactive media is that once your audience interacts with your content, you can see what works, what appeals and what engages. Again this is of equal importance whether you are creating, for example interactive ebooks, courses or lessons for students, or interactive content marketing for your brand. You can use the Metrics and user data generated by each interaction to inform your future content strategy and learn more about your target audience.
5 examples of interactive content: 5 types of interactive content you can easily create today
Interactive infographics
Infographics are the ideal way of explaining complex data in a visual, easy to digest way. Add interactive elements, and they immediately grab your audience's attention. You can add further info and links into the hotspots and tags for those who want to dive deeper, say in a pitch document, annual report or white paper for example.
Canva is one of the easiest content tools for creating infographics, with hundreds of infographic templates for all sorts of uses and applications from education to industry. Including interactive images in your marketing strategy is a simple way to encourage lead generation if you're looking to take your content marketing to the next level.
Interactive maps or timelines
Any map benefits from having interactive hotspots added to key places or flashpoints. It's the fastest way to easily create more engaging content of this type for learners and students. And for marketers, why not embed your map as interactive content into your website or landing page? It's also ideal for onboarding new team members too – show them the layout of the site and give them background to the organisation.
This interactive map created in ThingLink is a great example which is updated in real-time.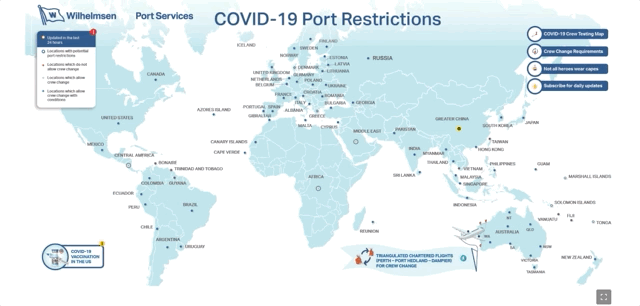 Interactive 360 images
Turn a 360 image into a truly interactive experience by adding multimedia tags for users to interact with and explore. Using ThingLink you can embed a huge range of apps and tools into your 360s, including 3D objects from Sketchfab, animations, quizzes, video embeds and so much more.
You could easily create a simple interactive 360 site visit like this one below from Southampton University – using a 360 camera. Why not go in and explore the tags?
NEW! The easy way to create 360 images: Pano to 360
Creating virtual tours, exhibitions, escape rooms and other immersive content just got even easier! ThingLink has now launched Pano to 360 by ThingLink: an easy way to create a 360 photosphere from a panoramic image using any smartphone. For more information, including step-by-step instructions see this helpful support article.
Try the free Pano to 360 converter
The Pano to 360 photosphere converter is free to use for anyone, no ThingLink account required! Upload a panoramic image to see it in action.
You can also use the ThingLink 360 library for immersive 360 images of sites around the world.
Interactive tours
The tour above from the Royal Ontario Museum is a great example of how to use existing content placed in tags within 360 images to take an exhibition or visit online. Why not go in and explore the tags? In this recent case study you can read about the benefits that this tour brought the museum. ThingLink allows you to link individual pieces of content of different types together – whether those are images, 360 images, videos or even 3D models.
Interactive quizzes, calculators and assessments
Instead of assessments that rely on static content, why not add a quiz or calculator into your content creation plan? You could also create an immersive and realistic interactive assessment or test like this one which puts your team into a real-life environment.
How do you start creating interactive content?
ThingLink allows anyone to start creating their own interactive videos, images, 360 media and 3D objects. Integrations with accessible graphic design tool Canva as well as 1M+ free images from the Unsplash image library mean that creating interactive quality content is within reach of everyone.
Where can I get more ideas for creating interactive content like this?
Learn more and join one of our friendly communities on social media – our LinkedIn Community is a great place to start!