ThingLink for Google Certified Trainers
Think you know ThingLink? Think again!
Request information
A Free Teacher Account for One Year
The easiest and fastest interactive and immersive learning content creation suite.
Our Offer to Google Certified Trainers
Free Teacher Account and a School / District Special Unlimited Seats Offer.
Workspace Integrations
We are a proud Google for Education Partner, ensuring seamless integration with Google Workspace tools. You can comfortably embed ThingLink into Google Sites and to Google Classroom with our Share to Classroom feature. Embed Google Workspace Tools into the Embed Tag.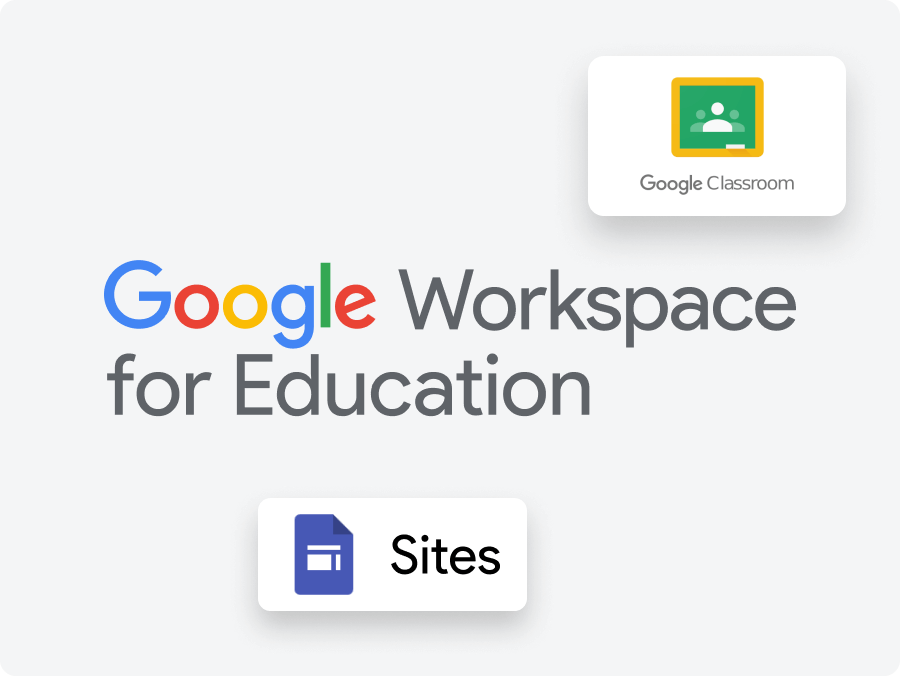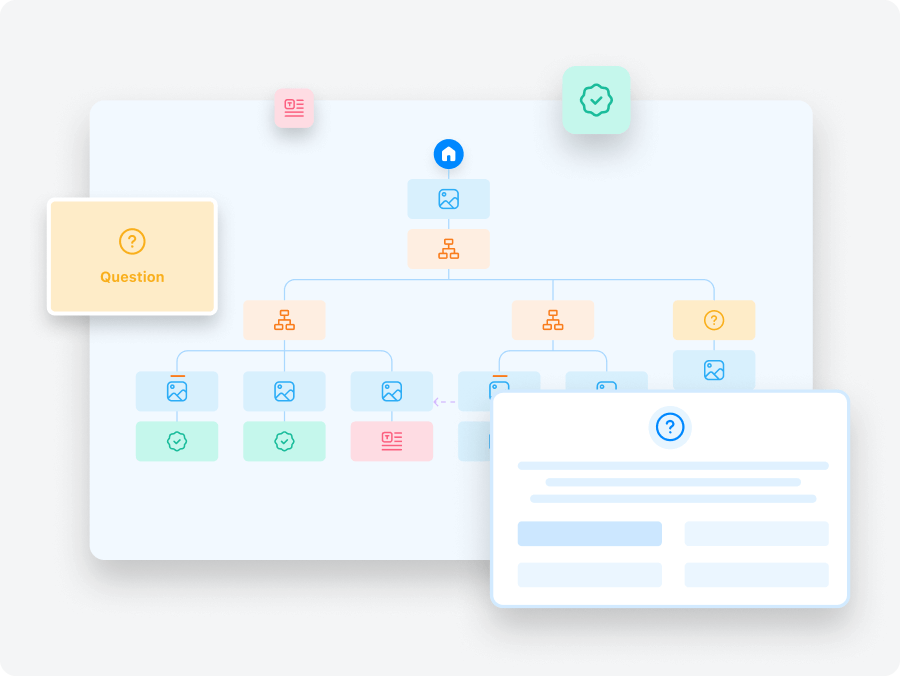 ThingLink Unlimited School Offer
We're also presenting a package that has the power to revolutionize your institution's teaching and learning landscape. The all-encompassing ThingLink academic license, with its innovative Scenario Builder, will allow you to create interactive, transformative learning experiences for teachers and students alike.
Unlimited Seats
Here's more! Every teacher and student at your institution gets access to our highly-rated multimedia editor and ThingLink Scenario Builder.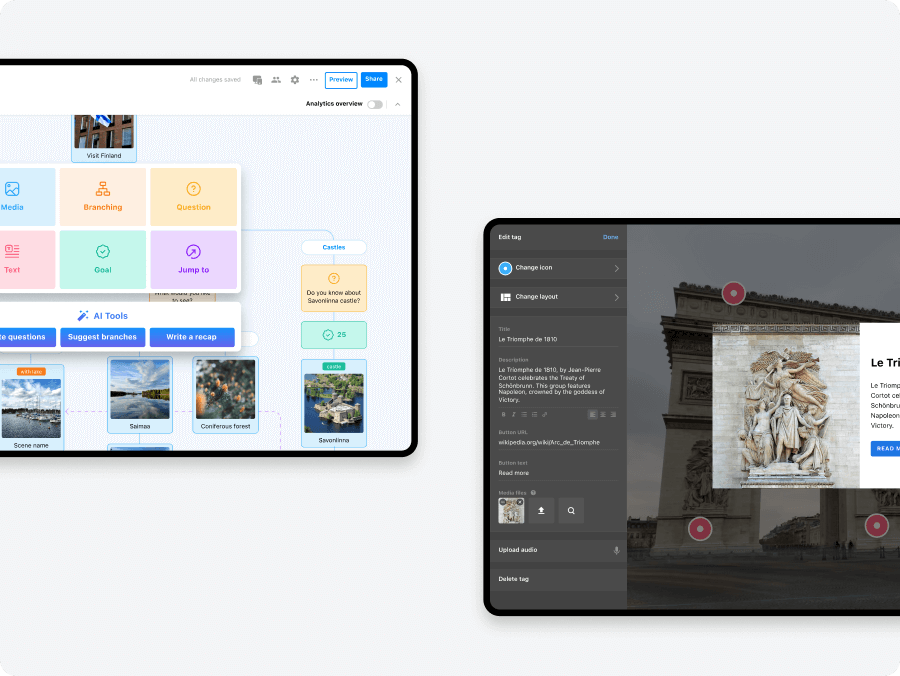 Four game-changing additions for effortless Extended Reality (XR) learning
The ThingLink Unlimited Bundle for Education 2023-2024 doesn't stop there.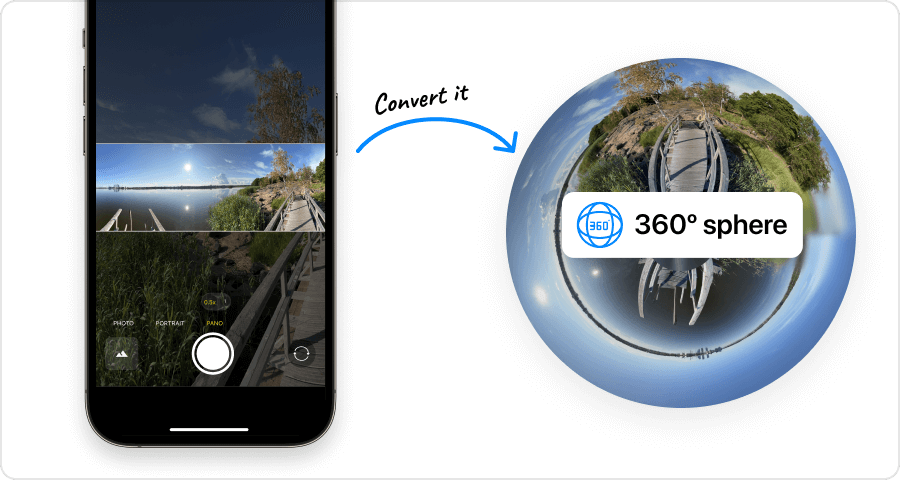 Introducing the new ThingLink Pano to 360 Photosphere Converter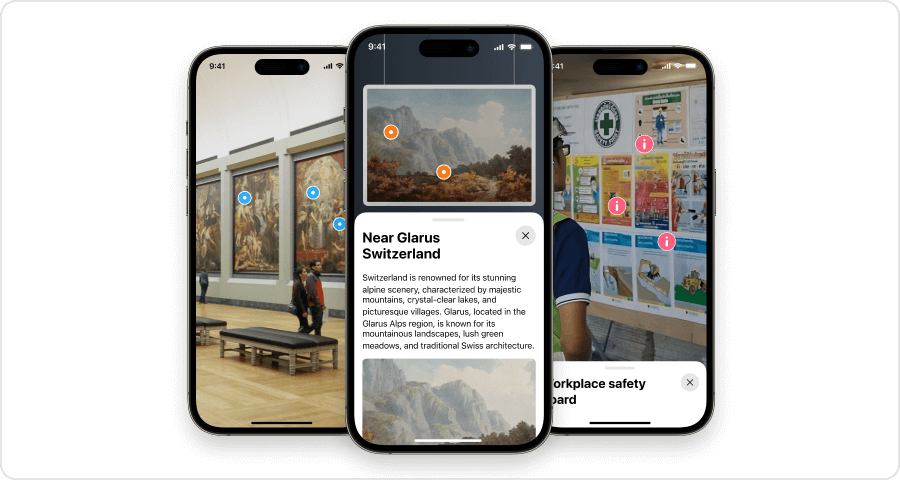 Experience augmented reality with the new ThingLink AR App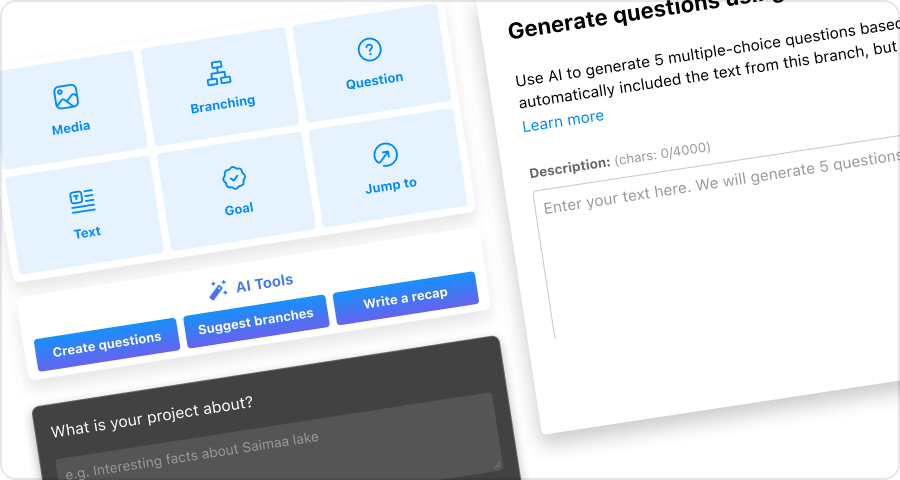 Get AI Assistance for tagging with smart tag suggestions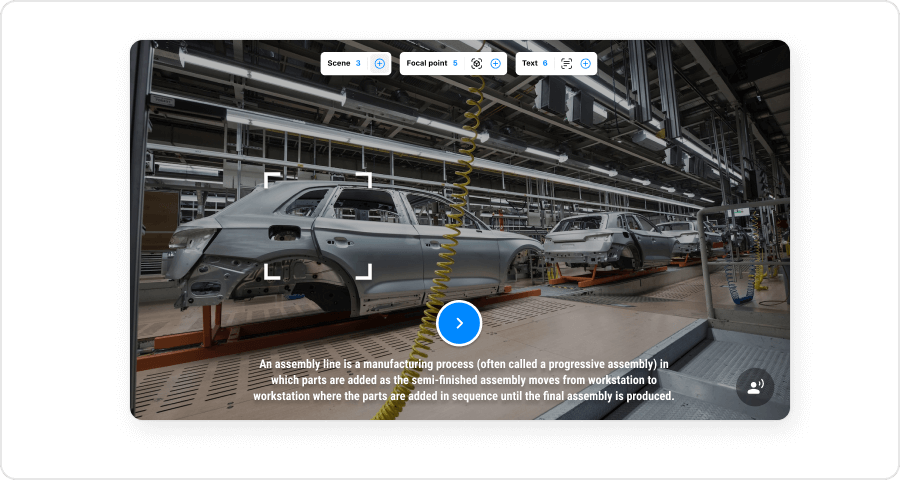 Go on a journey with ThingLink Guided Tours – Offering step-by-step views through virtual school tours or field trips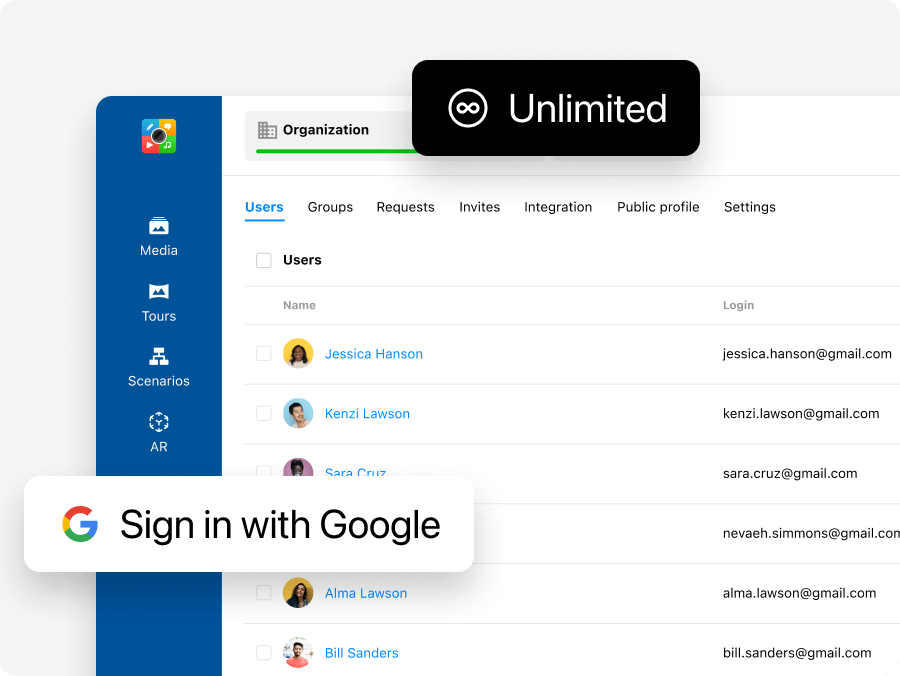 And the features just keep coming:
Unlimited media uploads and views
Unlimited seats that accommodate both teachers and students! Seats can be reassigned after students graduate
An organizational academic license which includes advanced learning analytics via the ThingLink Scenario Builder. Suitable for K-12 and Higher Education institutions
Support from our technical team for Single Sign-On (SSO) with Google Workspace for Education accounts
Embeddable Scenes in Google Workspace for Education Tools
Extend your learning sphere beyond boundaries by effortlessly embedding ThingLink's interactive scenes into your daily digital tools such as Google Sites and as class materials in Google Classroom.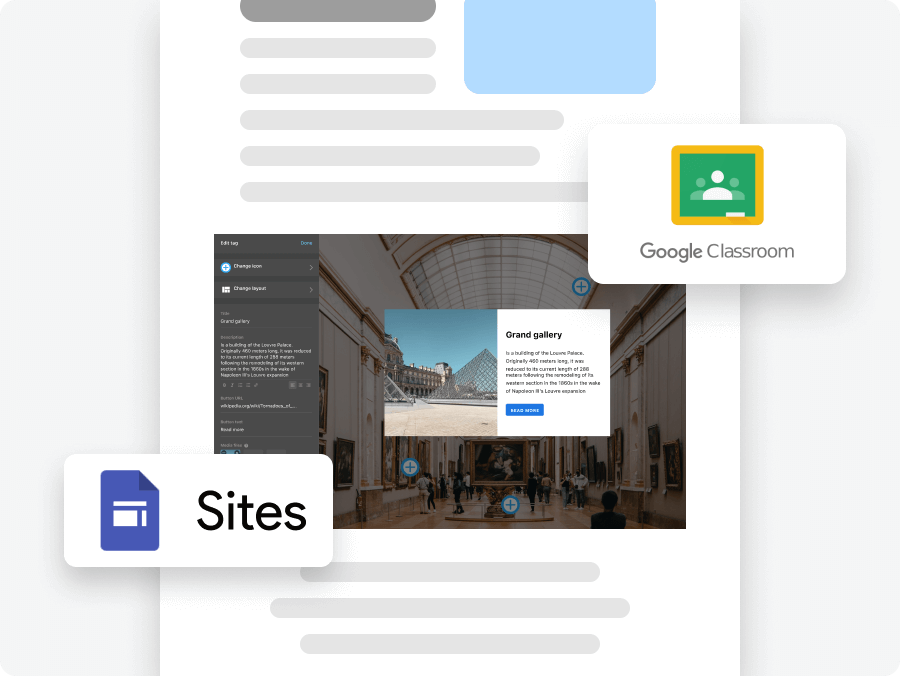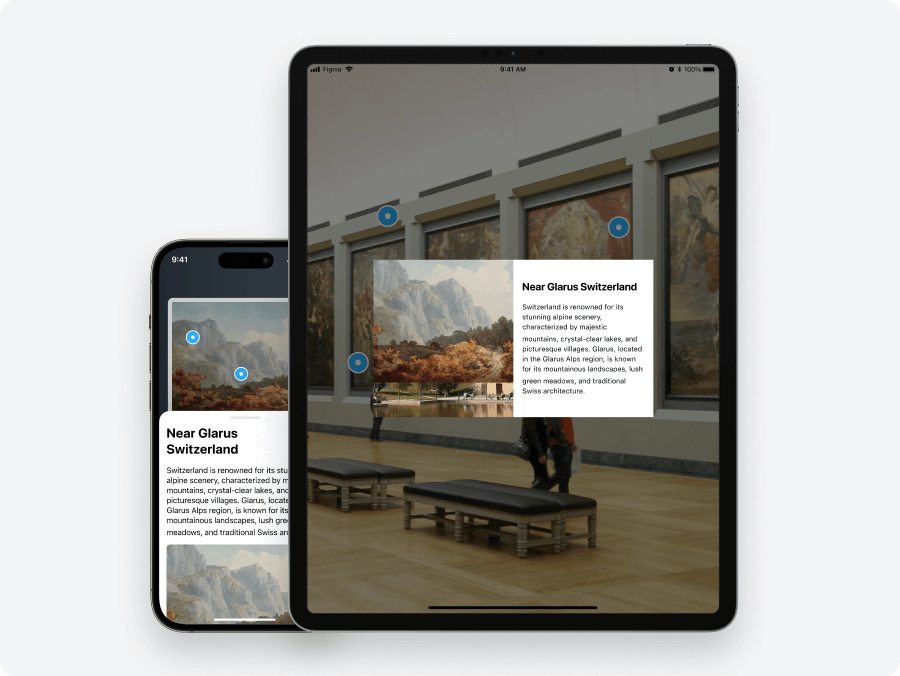 Mobile Compatibility
Accessible on any device, ThingLink allows seamless learning on-the-go, turning every moment into a valuable learning opportunity.
Vast Image Library
Access a vast array of images and 360 photosphere examples, enriching your lessons and saving you valuable prep time. We have built-in support to create your own too!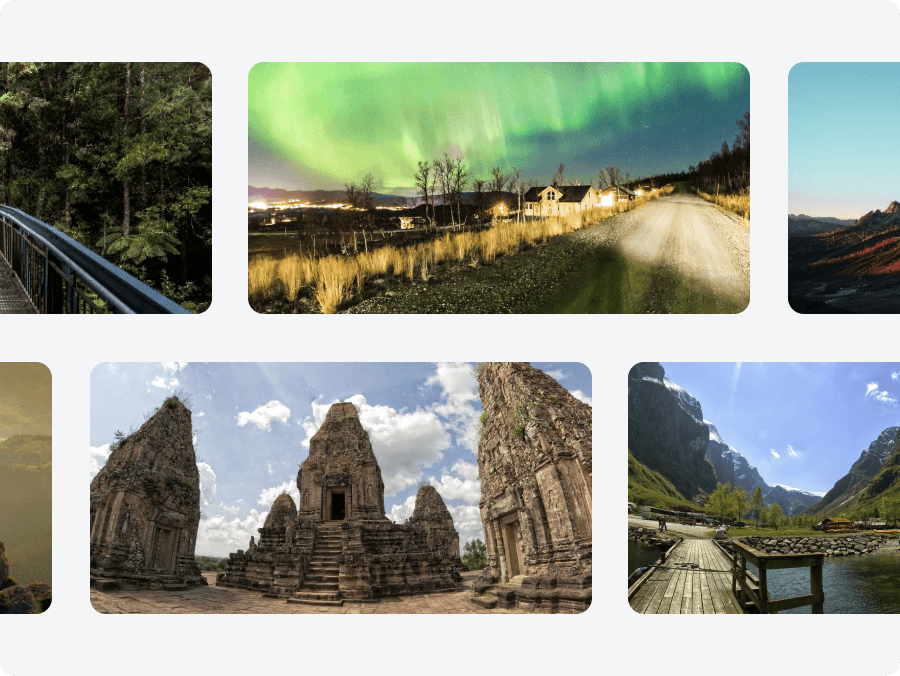 Gamified Learning
Turn lessons into captivating games, making education an adventure your students won't want to miss, escape rooms with 360 immersive spaces are easy to create.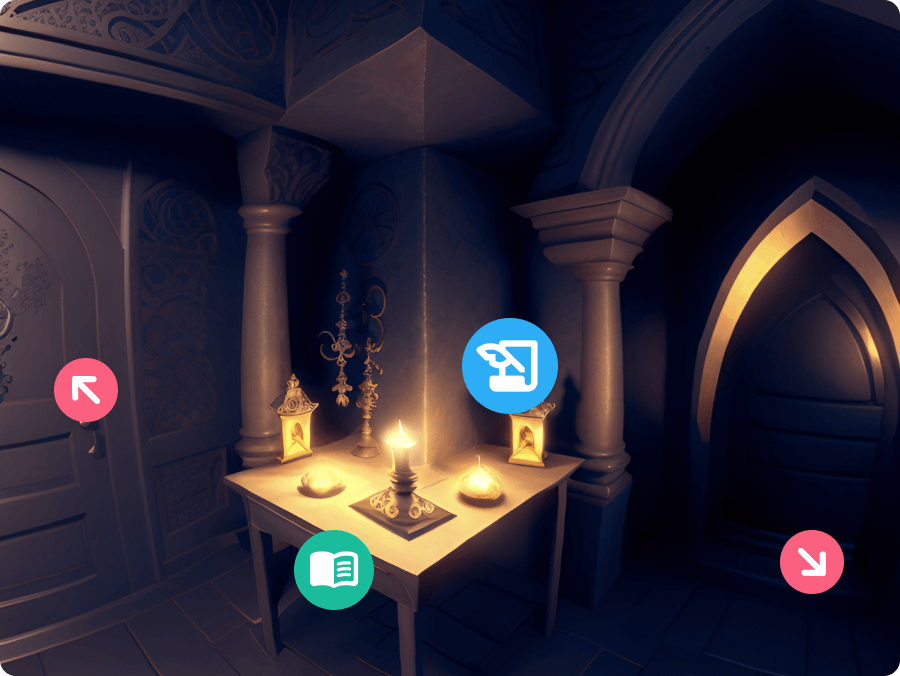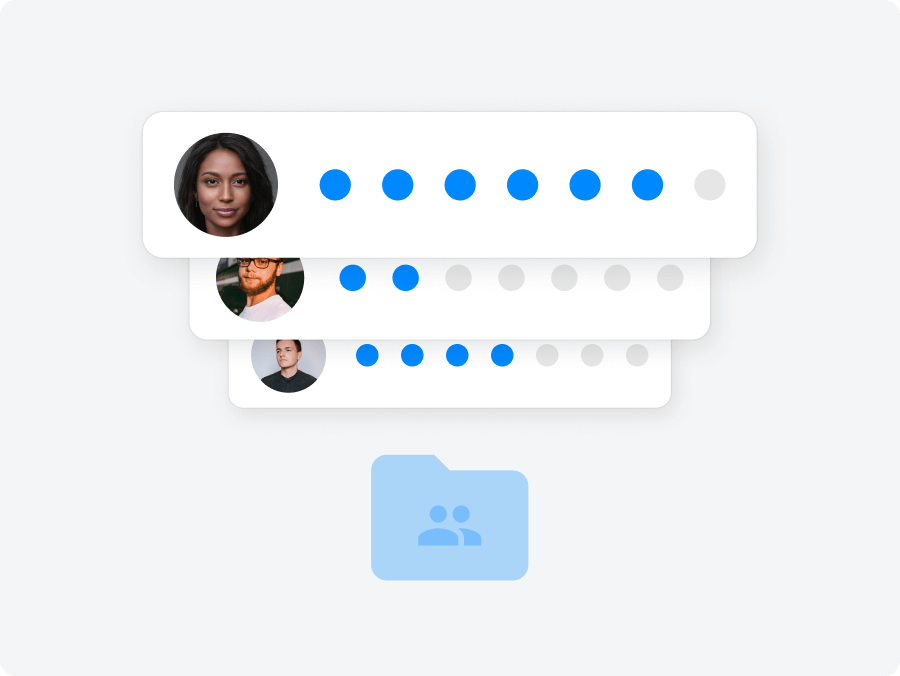 Collaborative Learning
Foster teamwork and communication with interactive group activities, preparing students for the future workforce. Create a shared folder and watch collaboration in real time across any device.
Real-Time Analytics
Track student progress instantly, identify strengths and weaknesses, and adapt your teaching accordingly.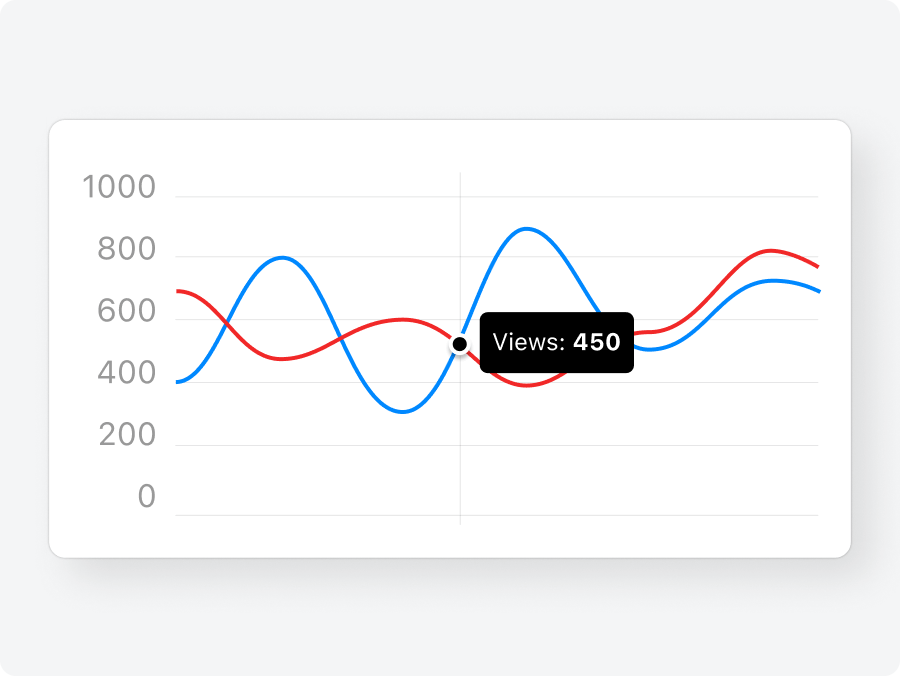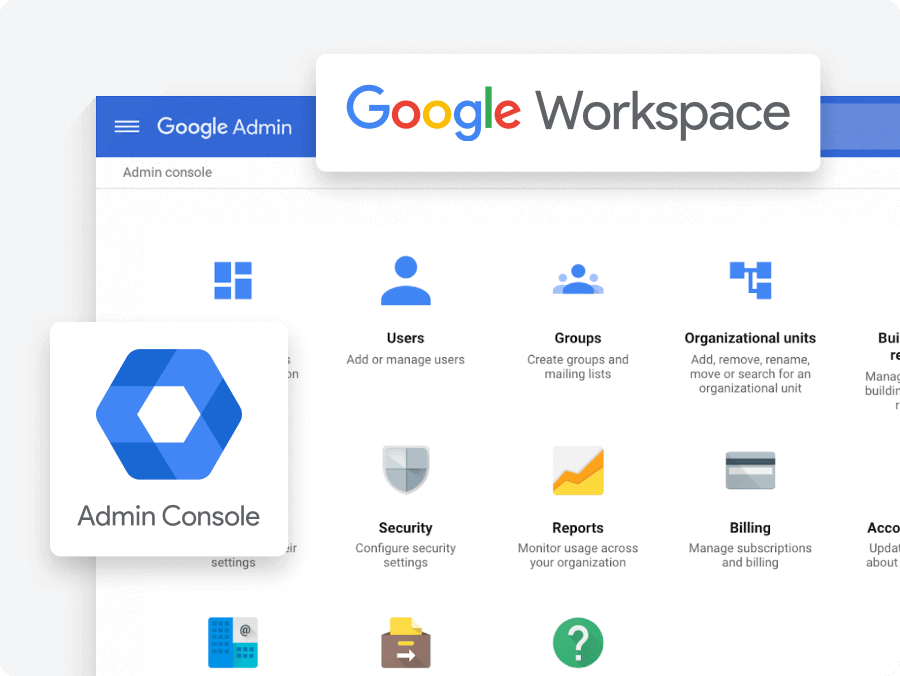 Workspace Console Integration
Manage your ThingLink School Account (student and teacher accounts) with our new Google Workspace Admin Console Integration. Toggle seats on or off by Sub-organization directly in your workspace console, meaning your management tools are all in one place.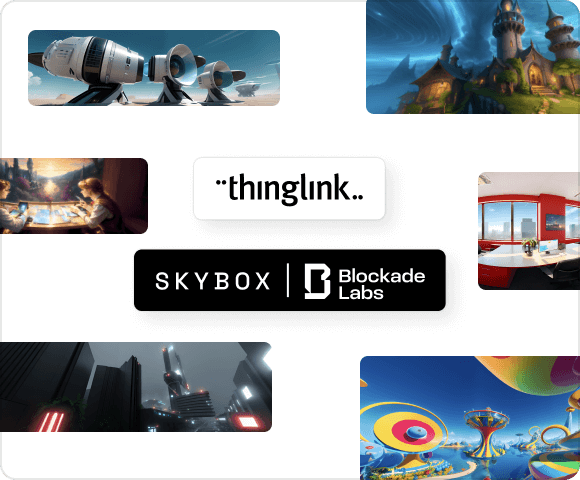 Skybox AI 360° Integration
Enable your teachers and student to access the ground breaking AI 360° image generation tool directly in their ThingLink accounts. No further accounts with Skybox are required as it is all managed through your ThingLink school account. This is an additional package at a vastly reduced price dependent on your school size.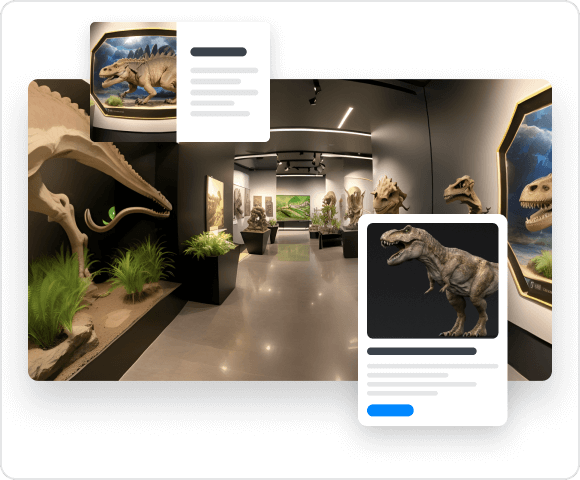 Interactive Break-outs
Reinforce knowledge with fun, accessible clues and scavenger-style hunts, creating exciting challenges for students.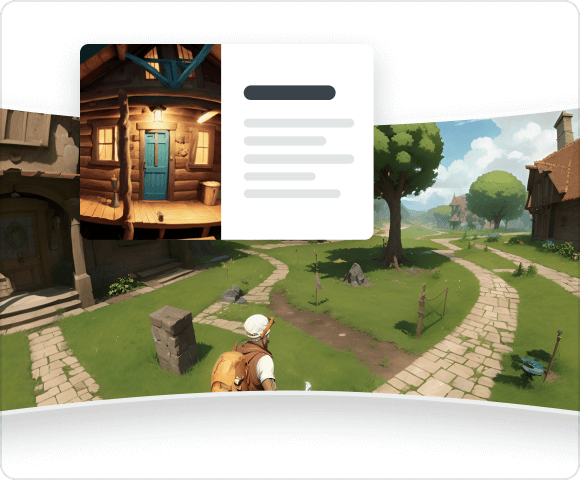 Virtual Field Trips
Take your class on thrilling virtual journeys, exploring the world from the comfort of your classroom. Virtual Trips made memorable for in-person trips helping to capture the moment, a perfect tool for post-trip project-based learning.
Step into a world of immersive learning with ThingLink
Tailor-made for the Google Certified Trainer community!