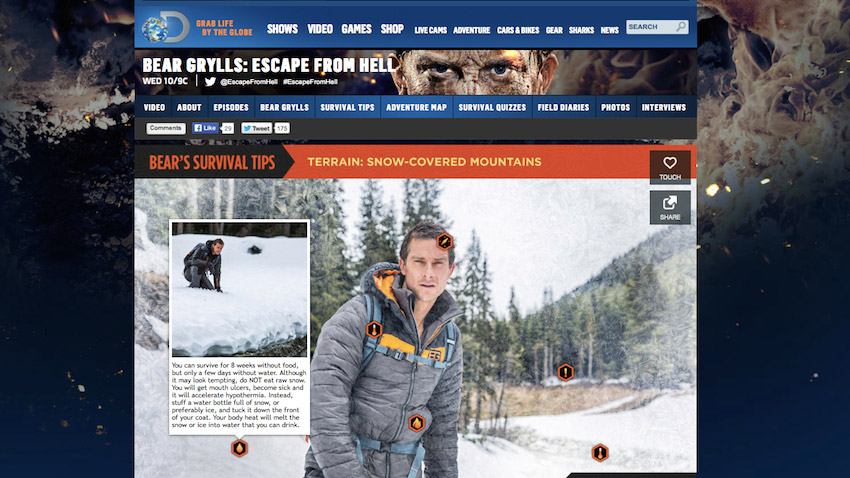 ThingLink-powered image on Discovery.com educates viewers with expert snow survival tips from Bear Grylls.
ThingLink for Publishers
Drive Advertising and Editorial Engagement
ThingLink enables publishers to embed content within an image to create a rich storytelling landscape that captures the attention of readers. Whether used to power ad units or editorial content, ThingLink delivers unparalleled engagement.
See Publisher examples »