With ThingLink, you can create white-label virtual eLearning experiences and training programs without previous design experience. Collaborate with other trainers, compile course content from different media sources and, best of all, apply your branding to everything you create! Whether you are a professional corporate trainer or operating a virtual classroom, you can use ThingLink to launch powerful and engaging virtual training experiences in minutes.
"I found it really easy to create virtual onboarding and training materials for my own brand, without any technical experience. I can add material for each employee to make it more personal, which my team really enjoys."

Chris V., Corporate Trainer
The Benefits of Using a White Label Immersive eLearning Platform
There is no shortage of eLearning authoring tools out there, but they are typically limited to standard 2D content templates that aren't suited to realistic on-site training. ThingLink allows you to use your knowledge and years of experience to create compelling online experiences with drag-and-drop ease.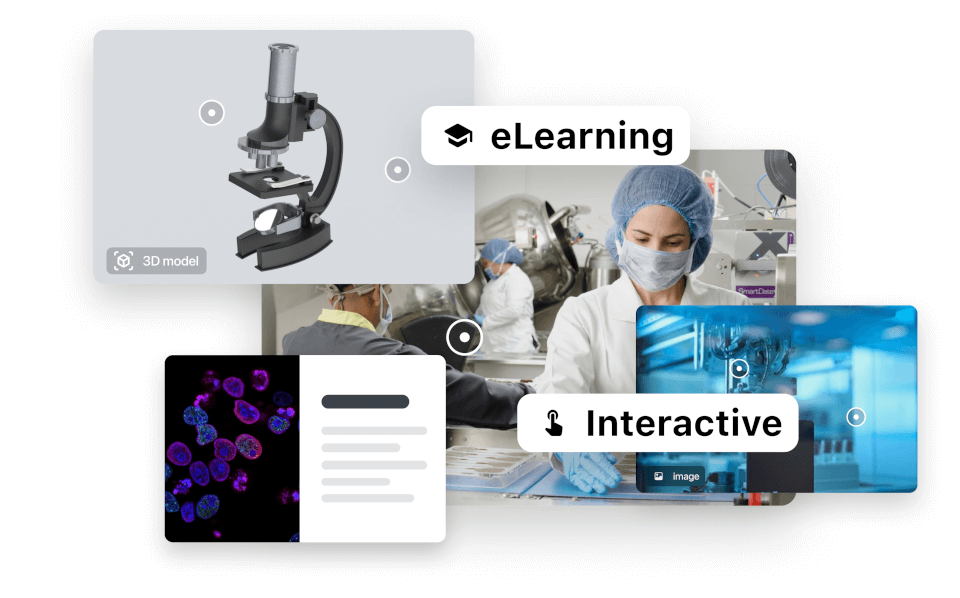 You can customize our white-labeled content templates in any way you like. Plug and play using your photos or choose images from our existing database to be as creative as you like. ThingLink makes it easy! Here are some of the benefits of using a true white label authoring tool like ours:
Build Your Brand
Our white-label content creation platform allows you to create visually beautiful and effective professional online learning materials that can be embedded in any learning management system.
You can add your logo or any other form of custom branding to the learning scenario, promoting your company's brand and personalizing the look and feel according to the customer, student, or institution.
Your employees and customers will be blown away at the level of detail and professionalism of your virtual environments without spending thousands on graphic designers.
ThingLink hotspot templates look highly professional, dynamic, and appealing from the start, enabling you to create a strong visual identity.
Manage and Protect Your Assets
With ThingLink, your work is backed up in the cloud and easy to edit from anywhere. Instead of spending hours updating work due to compliance changes or new materials, you can add or edit new material with a few clicks. This means your content will always be up to date and correct, and protected in a single location.
Upgrades or changes won't interrupt the launch of your content. Everything can be updated without re-uploading content or moving links. You can focus on staying productive, while the versatile ThingLink platform does the rest.
Speed and Convenience
According to a recent survey, 31% of companies that invest in corporate training or online learning are worried that they won't be able to create content quickly enough. They also found that using an online authoring software program to create their learning platform reduced the creation time by more than 20%. ThingLink's white label solution allows you to create eLearning materials using an easy user interface and professional content layouts or from scratch in minutes.
Effectiveness
Over 53% of businesses say a white label authoring tool is their top technology for creating online training. Our white-label solution allows you to add varied content (including text, audio, video, images, and web links) to create engaging online courses and training materials that can be fully branded and customized for a seamless learning experience.
In addition, you can embed these experiences with ease into any Learning Management System and see exactly how employees interact with the materials you have created. 65% of the population are visual learners, which makes ThingLink a great tool for conveying complex information to your students or employees.
Personalization for Greater Engagement
Unless you are a skilled graphic/digital designer, chances are you spend most of your time making sure your content looks and feels beautiful. This can delay getting your training out to the market and can remove your focus from what really matters—personalized, high-quality training experiences!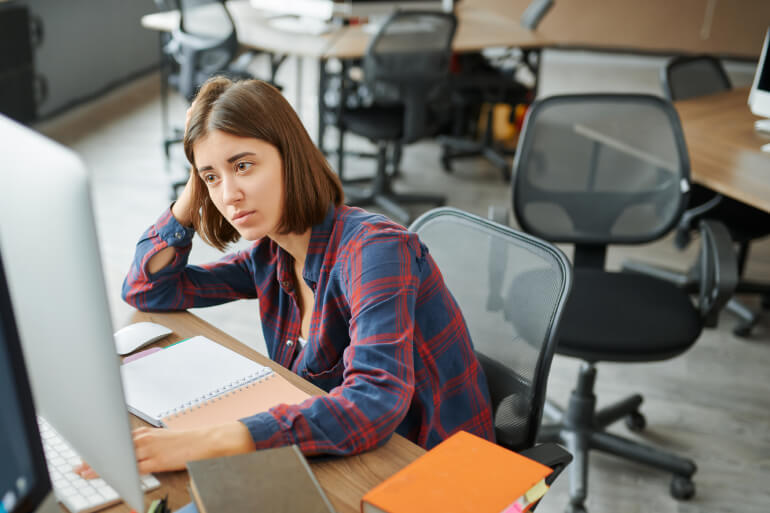 ThingLink Scenario Builder offers a simple user interface for building branched learning scenarios using images, video, 360 media or 3D models. It's also straightforward and intuitive to create something from scratch. You can also quickly and easily personalize your learning to the audience with questions and feedback, making it more engaging to use.
Remote Learning Capabilities
Online working and studying became the norm in 2020, but very few white label training platforms or learning management systems are suited for contextual learning —not because the courses aren't available online, but because they use standard 2D images or video without immersive, interactive elements and data collection.
According to a recent study by Education World, interactive elements on online courses improve results up to six times! Many students and employees rely on mobile phones and tablets, but 30% of mobile phone users use their mobile phones to learn. With ThingLink, your content is optimized for all devices and accessible, no matter which device you use!
"ThingLink has helped us keep students engaged. They love that they can explore what we've learned at their own pace, on the go."

Eloise T., Online Tutor
Benefits of Using ThingLink's White Label Training Platform
ThingLink's new Scenario Builder can be used for any type of virtual training, from acquiring technical knowledge from a physical location to developing soft skills. Our clients include large enterprise-level organizations, SMBs, trainers, teachers, and museums worldwide. Here's what ThingLink offers:
An All-in-one White Label Solution
If you offer training or teach for a living, chances are you have dozens of disparate pieces of information and materials. Sharing and collecting these materials and turning them into a gamified learning scenario is easy with ThingLink.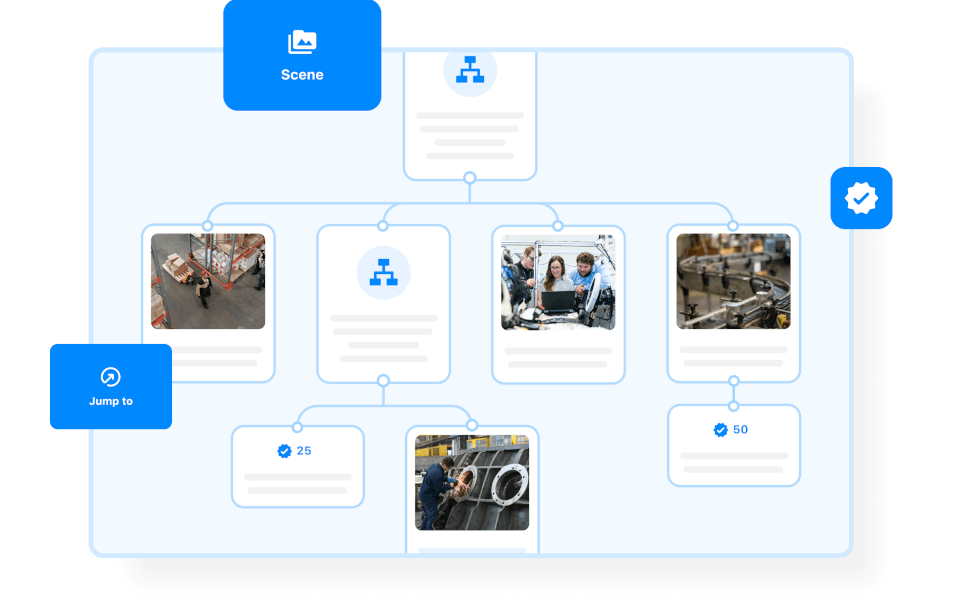 You can collect anonymized data and feedback using the poll tag; gather data on each employee's progress in every learning scenario; add video, audio, images, text, and even web links to quizzes or other pages with ease. Your learners can study and explore a virtual environment at their own pace, from wherever they are based, on mobile devices and tablets.
Integrate With Your Existing LMS or Own Website
You can embed your completed training in your website or existing LMS or share parts of the training over social media as part of your marketing efforts. It's a great way to utilize the resources you've already built up while still delivering a seamless learning experience for your customers and students.
Your students or trainees can also download the materials for offline access and working or use the mobile app for access. The content will automatically adapt to different devices without compromising the experience or quality.
Collaborate With Ease
ThingLink's authoring tool for virtual tours and learning scenarios is easy to use, and you can collaborate with other trainers and team members. You don't need to waste any time waiting for someone to finish editing before adding your contribution.
You can also share the eLearning materials with company lawyers, HR, your brand team, or trainers for sign-off and editing. Students or trainees can even use ThingLink to brainstorm ideas and presentations together.
Create Resource Libraries
If you have multiple trainers and educators working on similar projects, you don't have to spend ages searching for materials. Consolidate and centralize all your training material and links to folders on ThingLink. You can edit and update resources all the time as a team. It can save hours and ensure that you enjoy continuity when compiling your training and learning materials.
No Technical Expertise Needed
Course creators will tell you that every virtual tour creator or immersive simulation tool is different and varies in its complexity. Some virtual tour software vendors require you to have an excellent working knowledge of graphic design or editing apps. Others are easy to use, but you end up with an oversimplified and basic product.
But one company offers ease of use and professional results: ThingLink. We've used thorough analysis (and our years of experience) to create a simple interface that anyone with basic digital skills can use to develop ground-breaking learning environments - without any technical expertise required.
Learner-friendly Content
About 65% of the world's population are visual learners, while 30% are audible learners. The rest are kinesthetic learners that learn through engagement. ThingLink has adopted a learner-first approach that allows you to add tips, narration, video, and visual aids to help learners explore complex information independently.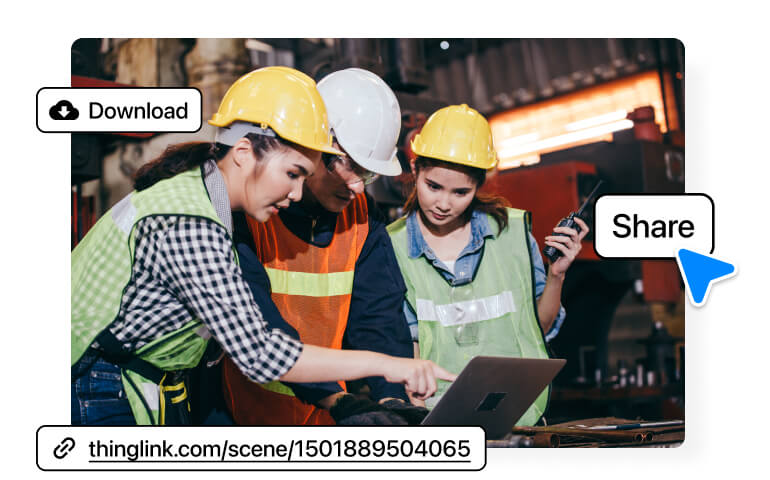 Whether you are conducting corporate training, selling an online course, or teaching in a classroom setting, you can create an experience that is truly conducive to learning. Content can be downloaded, shared via a link or social media, or embedded in your website for convenient access.
Depth of Information
ThingLink allows you to share a vast amount of data in a non-intimidating manner using interactive visual media. Presenting someone with a phonebook-sized document will scare them off, but with ThingLink, you can share reams of accessible information via a click from a single image.
Use text, content from other websites, polls, infographics, and video to create engaging, gamified micro-learning opportunities for your employees. Students or trainees can access as much or as little as they like at a time.
Refresh What You Already Have
There's no need to start from scratch. Give stale, static training materials new life by using ThingLink to make them more engaging, interactive, and visually appealing. You can combine audio recordings, videos, and questions to collect and present your existing information in a new and exciting way without having to redo your work.
Industries That Use ThingLink
Healthcare: Give patients or staff a complete walkthrough of your facilities without ever setting foot on the hospital campus, using ThingLink 360-degree views.
Human Resources: Onboard and train new hires using interactive materials that already exist. Breathe new life into your onboarding documents and HR paperwork with gamified learning scenarios.
Safety: Share important safety information and demonstrations with real-world walkthroughs and interactive training videos, then put their skills to the test with quizzes and polls.
Manufacturing: Showcase the entire manufacturing plant with floor plans and interactive maps that explain the various functions.
Retail: Create virtual in-store training and improve customer service skills with immersive simulations.
Military: Improve learning performance with realistic simulations and technical training in virtual environments. Share critical information safely and memorably with ThingLink.
Compliance: Compliance training doesn't have to be a tedious affair. Break down complex information into an engaging, interactive experience, gamify the materials for maximum engagement.
How It Works: Get Started With ThingLink
Completely new to ThingLink? It's effortless to get started! Here's a step-by-step guide for getting started with a simple image and tags.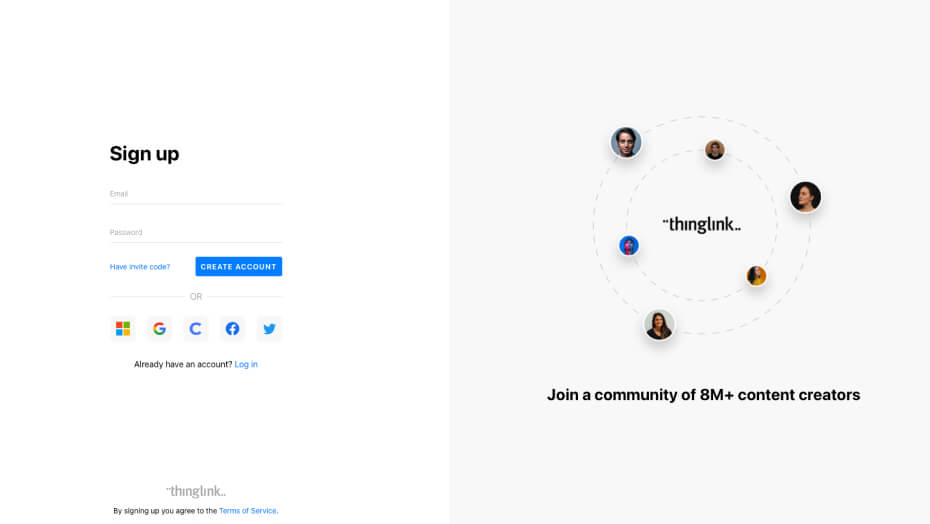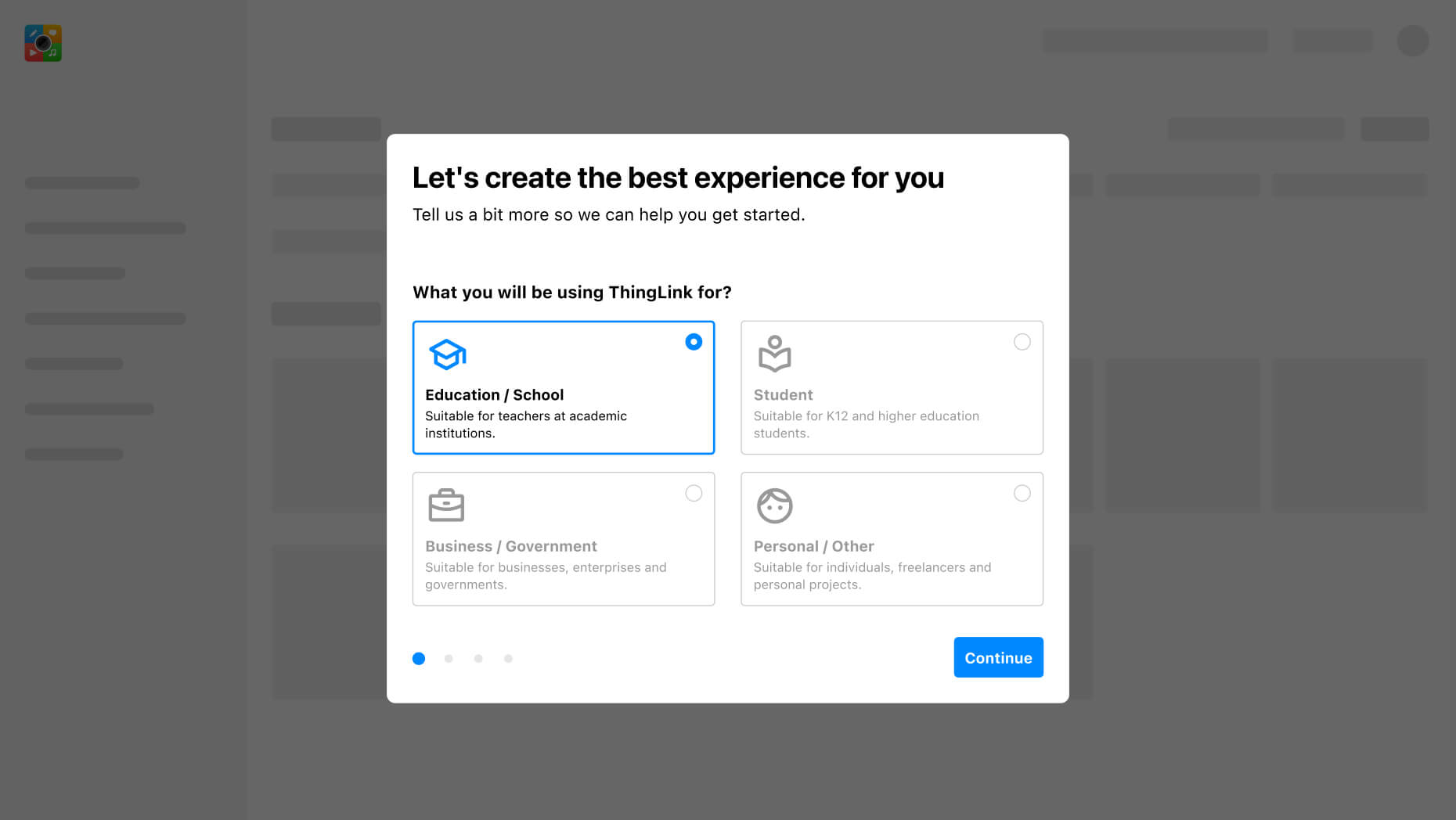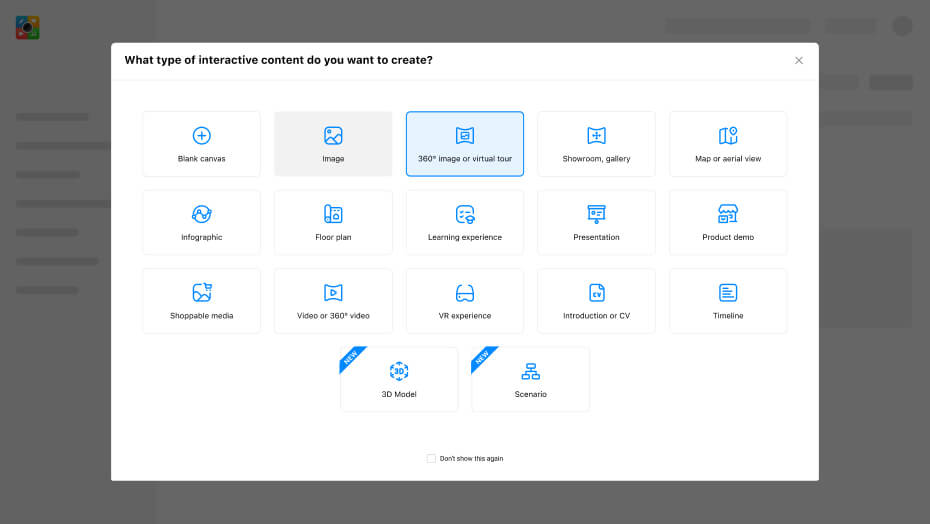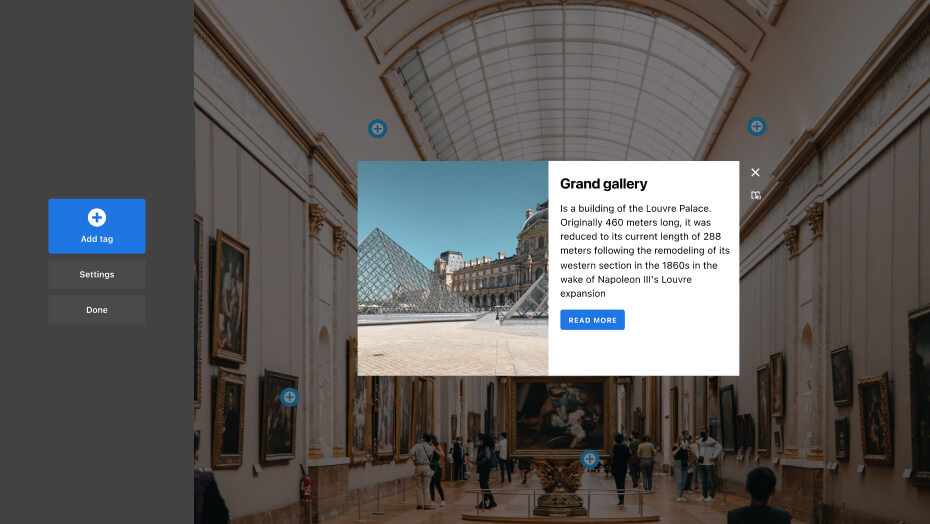 1. Visit ThingLink.com and sign up using your preferred sign-up method.
2. Follow the steps to set up your account. You can choose the industry you operate in or start with a blank template.
3. Choose a template for creation, see tips from our product team, and then start uploading materials by clicking the Create button.
4. Uploading takes you to the editor. Use the blue Add tag button on the left to create tags for video, text, links, or more. You can change up the icons any time and make customizations by using the Settings button.
5. You can make some customizations to the colors by clicking the Settings button.
6. Create scenarios by clicking Scenario Builder in the left sidebar.
If you need a hand, you can visit our Support Center. There are awesome videos and articles to get you started!
Practical Use Cases for Our Whitelabel Training Program
There are several ways to use ThingLink's white-label training program. Here are a few:
Create an Online Course to Sell Using ThingLink and Thinkific!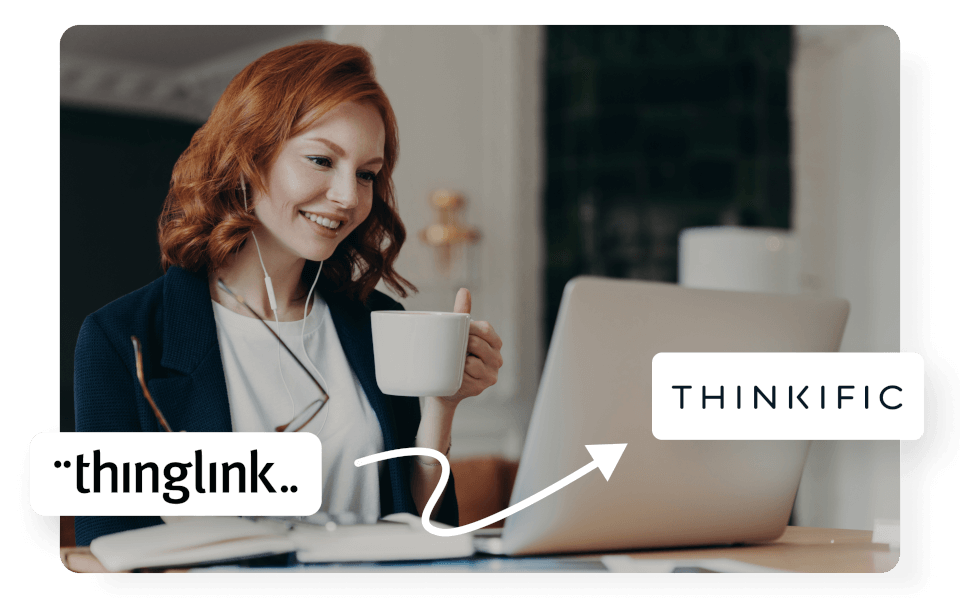 Have you got a skill that others are dying to learn? Create professional-looking online courses about various subjects in minutes and embed them on your website. No technical expertise is required, and you can use your existing materials to get started.
Present Compelling Training Sessions Under Your Brand
Whether you target specific industries or corporates, you can breathe new life into your training sessions by adding your brand (or your company's brand) to training materials. Use multimedia to bring stale materials to life.
Design Sneak Previews
Copy snippets of your ThingLink presentations to share via email or social media to promote your courses or training. It's easy and engaging from the word "go"! There is no need to spend ages editing or trimming your promotional materials—just give the audience a sneak peek into what they can expect when they sign on!
"Our old photos and materials have never looked this good before. It's great seeing the material we've grown accustomed to coming to life in a whole new way."

Claire C., HR consultant
Costs
From as little as $4 per user per month, you can access all editor features, including the Scenario Builder with ThingLink. We have pricing tiers and packages that suit every business and requirement, so you never overpay!
e-Learning Trial:
Explore all of our features, including our comprehensive content editing features. You won't be able to publish your e-learning course, but you can gain real insight into what ThingLink can do for you!
e-Learning Premium:
This model is great for up to 25 users and gives you insight into your engagement statistics.
e-learning Enterprise:
This plan is recommended for businesses and academic institutions. This has the most features and opportunities for customization and collaboration.
Speak to our sales team about finding the right fit for you.
Other Applications for ThingLink
ThingLink unlocks a world of possibilities. Let's look at a few of the options:
Employee training: Create visual learning materials and virtual environments for students, and empower students to create and develop essential digital skills.
Teambuilding: e-Learning shouldn't just be about lectures. Use ThingLink to bring learning back to real-life environments with virtual tours and simulations. Allow virtual learners and clients to interact and collaborate.
Virtual Tour: Improve learning results and productivity with immersive learning scenarios in any area from sales and product to compliance training, whether you are exploring a new manufacturing plant, a client's office building, or a whole new country!
Motivation: Improve employee motivation and inclusion with better learning materials that automatically translate to over 80 languages. It's easy with ThingLink!
Fingrid creates virtual safety briefings for new hires with ThingLink