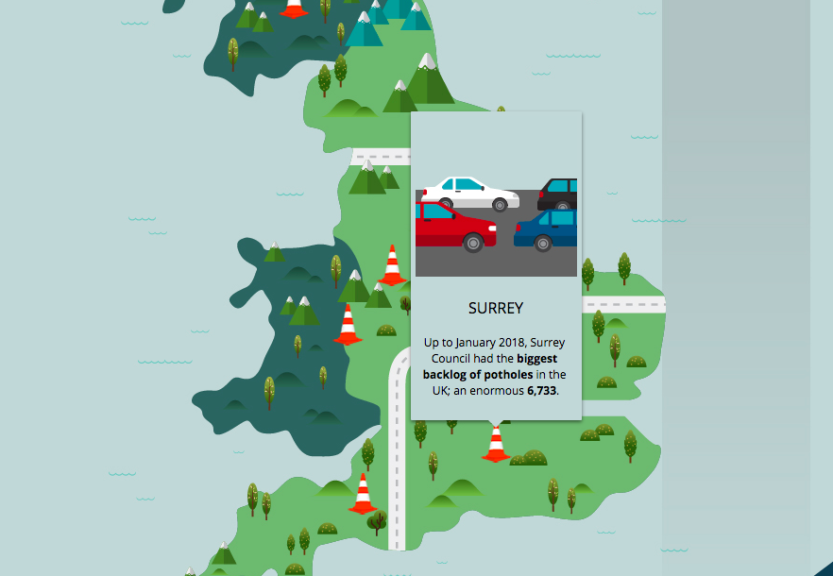 ThingLink Feature: Interactive Map & Infographic from Tyre Savings
ThingLink user: Tyre Savings Interactive Map (click to explore live or embedded below)
Description:  Tyre Savings is an e-commerce brand that allows customers to purchase tires with confidence and at fair prices.  In an effort to educate their audience, Tyre Savings writes articles about relevant industry topics and includes an interactive map in a recent post, "UK's Pothole Problems Revealed".   Hover over each hot spot on the map to learn the total number of potholes and interesting facts per region.  Tire Savings does an effective job of telling a visual digital story that captures the attention of viewers. 

Want to learn more?
 Click to schedule a 20min screen share demo with me at a time of your choice to learn how to create an interactive map like Tyre Savings. Or, email me directly 
andrew@thinglink.com
. 
{{cta('f3903730-8051-4ca2-8c48-4716245ce78e','justifycenter')}}