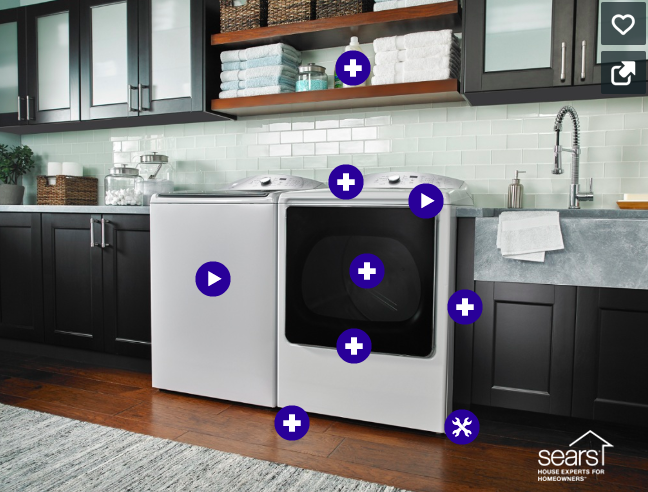 ThingLink Feature: Interactive Dryer Troubleshooting & Tips from Sears
ThingLink user: Interactive Image from Sears (click to explore live or embedded below)
Description:  Sears Home Services uses an interactive photo within their learning section article to explain common dryer misuse, along with tips to correct them and get dryers running properly.  In addition to including common problems and helpful solutions, Sears tags a YouTube video featuring top tips from a technician, and a link to schedule a demo with their repair services.  Sears uses custom icons and their own logo to match the look and feel of their website. 
Sears Whole House Warranty

Want to learn more?
 Click to schedule a 20min screen share demo with me at a time of your choice to learn how to create an interactive image like Sears.  Or, email me directly 
andrew@thinglink.com
. 
{{cta('f3903730-8051-4ca2-8c48-4716245ce78e','justifycenter')}}