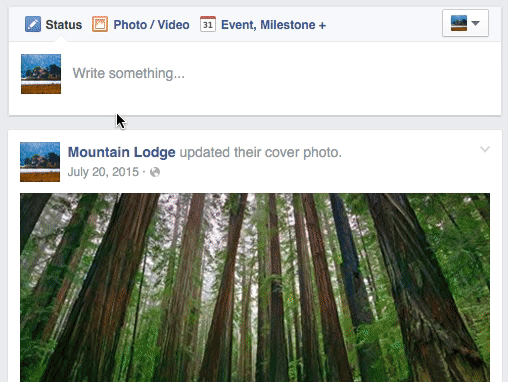 Sharing ThingLink to social media: tips and ideas
Everyone knows how important social media is, but not everyone knows how to stand out. ThingLink lets your business attract attention in a landscape where businesses compete for each and every like, share, and follow. This post will give you tips and ideas for bringing interactivity to your social media profiles so that your profile can shine. 
---
Sharing to all platforms
ThingLink can be shared to many different platforms, but it displays differently on each. Read on to learn how to share and how a post will appear.
1. Facebook
On Facebook, all you need is the link to your image. Paste it into your post and viewers will see the full interactive image on their newsfeed. As you can see there is also a play button to activate the ThingLink image.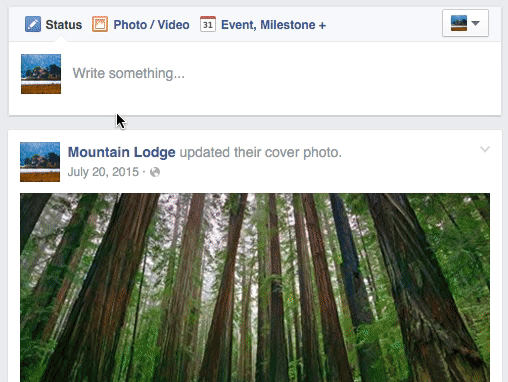 2. Twitter
On Twitter, share with your image link. On the feed, your tweet will show just the link to your image. On your profile, or if clicked, the tweet will show a non-interactive preview of your image with the background and icons. Click through to view the full interactivity.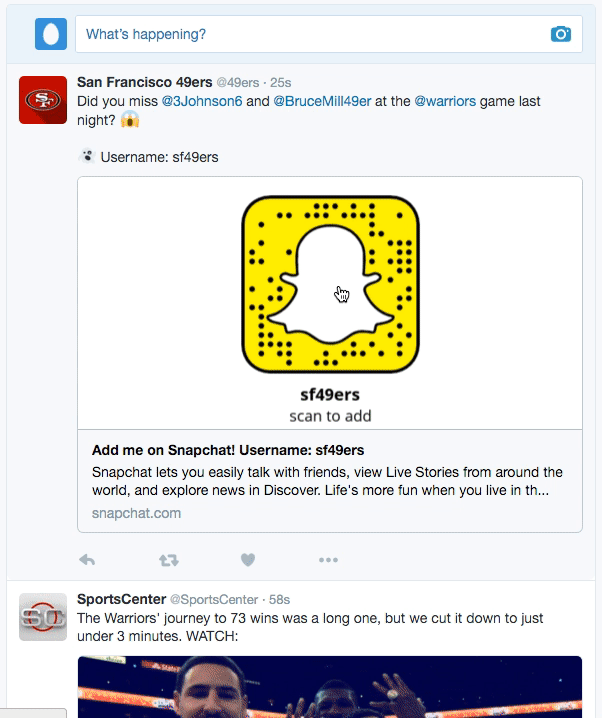 3. Tumblr
Start with a new video post on Tumblr. Select add video from the web and use the embed code for your image. On your blog, readers will see your image live and interactive.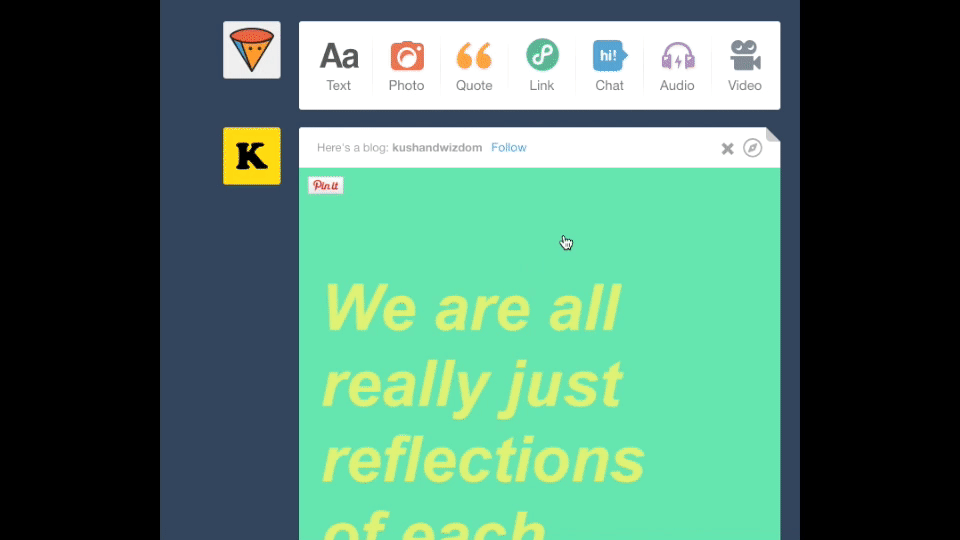 4. LinkedIn
Anywhere you see the Add Media option you can add ThingLink. Click the link option and paste in the link to your ThingLink image. Add a caption and your image will be interactive from LinkedIn.
---
Sharing to Facebook tips and tricks
1. Recommended Sizing:
1) Base image recommendation: We recommend that the image you use is square in nature, and somewhere between 450×450 pixels and 500×500 pixels. Vertical images do work as well, but before the viewer clicks the play button, the thumbnail is a bit smaller and the full sized image will show black filler on the left and right. Here is an example of a well executed Facebook post. 
2) Image tag recommendation: When you upload an image into a tag, the maximum size for that image should be 320×320 pixels for small images, and 1024×1024 pixels for large images.
3) Playercard: thumbnail image shows at 470 x 246 pixels 
2. Text appearing on playercard explained:  
Note

: that this playercard is 100% controlled by Facebook and these elements can not be adjusted with, regardless of plan type. 
Hover over the numbers to learn more:
iii. Refreshing old image data:
Sometimes you might share an image on facebook just to see how it looks, then edit some of your image information. When you share again, the old image information still shows. While Facebook is showing cached information for your link, this can easily be refreshed. Head over to the Facebook Debugger tool here.
Enter the link to your ThingLink image and click "Fetch new scrape information." That will force Facebook to pull the new information so that you can share your link again.
---
Incorporating social media into your images
ThingLink has a whole host of rich media tags designed to incorporate social media right into your tags. Just use either a link to the content, or a link to your profile to create the following tags. Be sure to note the use of special icons featuring the platform. Either use our preloaded options or upload your own with any of our paid plans.
---
Best practices for getting the click-through
#1 On Twitter it's a great idea to include a screenshot of your tagged image with your link in your tweet. While the tweet will show a preview of the image on your profile, on the feed it will only appear as a link. Most followers will view your tweet from their feed so it's important to add a visual element to your tweet. This is especially true if you are sharing a link to wherever you have embedded your image. Another image may be showing in the preview in this case.
#2 When sharing straight from the share button on ThingLink you may choose to use the Twitter icon to share. In doing this, your tweet will pre-populate with the following text:
"TOUCH this image: Name of image with @thinglink URL of image"
While many users use this formula you can choose to edit it if you like. Just click in the Twitter dialogue box to replace our suggested text with your own. If you don't use this format frequently, your followers may not know what "touch" means in this context, so using language familiar to them may be helpful.
#3 Wherever you're sharing it's important to indicate interactivity outside of your image. Many viewers still have not been exposed to ThingLink and may not realize that your image is interactive. Include a hint to the interactivity in your caption on social media so that your viewers get the full experience. Read a full post on this topic here.
---
How do you make your ThingLink posts stand out on social media? Share your best examples with us. If you need more help, schedule a free demo so we can answer any questions you might have. Happy Tagging!
{{cta('d8ffa17b-bc04-41c4-a6a4-39aeba32a0a8')}}
---